January 9, 2014 - 3:42pm
Walter W. Kolberg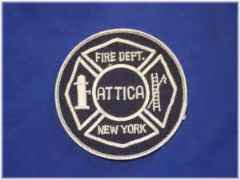 Walter W. Kolberg, 78 of Attica, passed away on Tuesday, January 7, 2014 at Wyoming County Community Hospital. He was born August 13, 1935 in Auburn to the late William H. (Mary Ryan) Kolberg. Mr. Kolberg worked at Attica Garage for many years, the Village of Attica as a mechanic as well as the Town of Attica where he was a mechanic and plow operator. He was a member of the Attica Fire Department for many years as a fireman, Chief, treasurer and he was also a member of the Masons. He is preceded in death by his sisters Florence Wagner and Mary Hartrick.
Mr. Kolberg is survived by his wife Leona M. Kolberg of Attica; children  Paul (Jamie) Kolberg of Batavia; Sharie (Richard) Vlack of Elba; Daryl Kolberg of Attica; 4 grandchildren, Ryan and Alan Vlack; Alex and Cristina Kolberg.
There will be no prior calling hours. An 11:00 Funeral Service will take place on Saturday January 11, 2014 at Marley Funeral Home, LLC. 135 Main St. Attica, NY 14011. There will be a luncheon immediately following the service at the Trinity United Methodist Church 75 Main St. Attica, NY 14011.He will be laid to rest in Forest Hill Cemetery.
Memorials may be made to the Attica Fire Department. For more information please call 591-1212. Arrangements completed by Marley Funeral Home, LLC. 135 Main Street Attica, New York 14011.