Image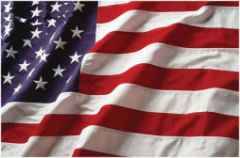 Richard M. "Papa" Lindsey, age 82, of Perry died Friday March 21, 2014 at Strong Memorial Hospital in Rochester. He was born in Trumansburg, New York on February 3, 1932 a son of the late Tracy and Frances Towner Lindsey. He is preceded in death by his wife Dee Lindsey who died in 1999 and a sister Joyce Stillwell.
He served with the US Army during the Korean Conflict. He retired from the Rochester Laborers Union in Rochester in 1987. He then worked as a crossing guard in Perry, worked for Meals on Wheels through Wyoming County Office of the Aging and was a greeter at Walmart. He was a member of the former Moose Club in Perry and a former member of the Perry VFW. He enjoyed country music, dancing, watching his favorite driver Mark Martin in NASCAR Racing, was an avid Buffalo Bills fan, and enjoyed his pets Dixie and Bob.
He is survived by a daughter: Lisa Sutton of Perry, 3 sisters: Gail (Peter) Zinkievich of Tennesee, Sharon Lindsey Demun of Perry, Andrea (James Peter) MacGonegal of Perry, 2 brothers: Garth (Kathleen) Lindsey of Castile, Theodore (Roseanne) Lindsey of Castile, 3 grandchildren: Nicole (Jason) Anderson of Castile, Kariann (Brandon) Hank of Perry, Richard (Shannon) Barnhardt of Perry, 5 great grandchildren: Deanna and Lindsey Anderson, Kendra Willard, and Jayda and Logan Hank, along with many nieces and nephews.
There will be no prior visitation. Graveside Services with military honors will be held on Monday March 24th, 11:00am at Glenwood Cemetery in Perry.
Memorials may be made to the American Diabetes Foundation at diabetes.org/donate or to the Wilmont Cancer Center 601 Elmwood Ave. Rochester, New York 14642. For more information please call (585) 237-2626 or to leave a message of condolence visit www.eatonwatsonfuneralhome.com. Arrangements completed by Eaton-Watson Funeral Home, LLC. 98 North Main Street Perry, New York 14530.