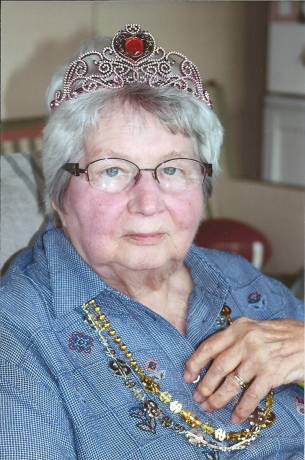 Elba - Mrs. Frances J. Kielbasa, 82, of Elba, passed away on Wednesday, March 26, 2014 at Highland Hospital.
Mrs. Kielbasa was born September 21, 1931 in Alexander, a daughter of the late John and Caroline  Piasecki Idzik.
Predeceased by her husband, John N. Kielbasa in 1995; sisters, Stella Idzik and Genevieve Wilkosz; brothers, Frank Idzik and Stanley Piasecki.
Surviving are her children, Frank (Joy) Kielbasa of Elba, Donna (Edgar) Lougheed of Byron and Mark Kielbasa of Oakfield, six grandchildren, six great-grandchildren, nieces, nephews and Babci to more than we can count.
She woke to a good cup of coffee; rose to do a hard day's work, sat for a cold drink (or two) at night then knelt before God to thank Him for all her blessings.
Friends may call on Friday from 4 to 7 p.m. at the H.E. Turner & Co. Funeral Home, 403 East Main Street. Her Mass of Christian Burial will be celebrated on Saturday at 10 a.m. at Saint Padre Pio Parish, Our Lady of Fatima Worship Site, 65 South Main Street, Elba.  Burial will follow in Maple Lawn Cemetery, Elba.
Life is short; In Frances' memory, tell someone you love them, read to a child, hold someone's hand, hug a friend, plant a flower, cherish each day.
To leave a condolence, share a story or light a candle, please visit www.bataviafuneralhomes.com.