April 12, 2015 - 8:52pm
Ruel "Buz" Lovett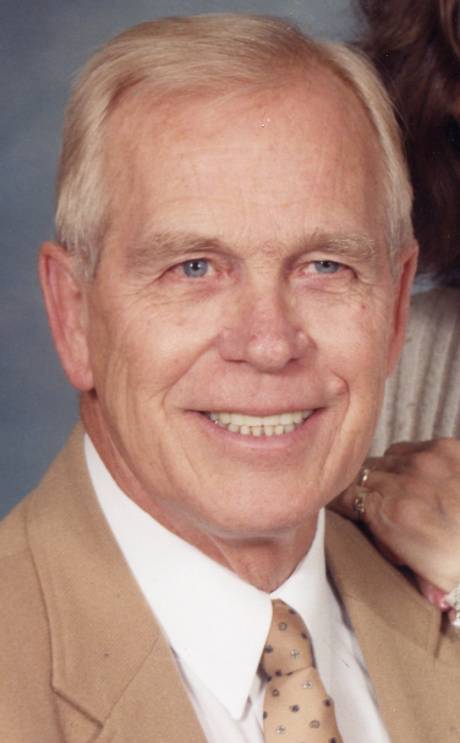 Bergen – Ruel "Buz" Lovett, 82, of Bergen, a retired Supervisor at GM Delco, passed away unexpectedly Sunday, (April 12, 2015) at Strong Memorial Hospital, in Rochester.
Mr. Lovett was born April 4, 1933 in Finley, NC, a son of the late Dr. William D. and Geneva (Clark) Lovett.
Buzz served his country honorably during the Korean War with the Army.  He was a member of the Bergen United Methodist Church and the Hesperus Lodge F&AM.  A remarkable athlete, he played softball, enjoyed bowling and was an avid golfer.
He greatly enjoyed spending time with his family and working crossword puzzles.
He is survived by his wife, Patti (Heaton) Lovett, whom he married August 31, 1962.
Along with Patti, Buzz is survived by his children, Michael (Betsy) Lovett, and Karen (James) Howard both of Bergen; grandchildren, Kristine (Kasey) Weinert of Buffalo, Danielle Lovett of New York City, Kathleen (Glenn McKeever) Lovett of Amherst, Kimberly Lovett, Lindsey Lovett, Michelle Lovett, Amanda Eichenberger all of Bergen, H. JJ Howard of East Lansing, MI; great-grandchildren, Maddox Howard and Lucy Eichenberger; a brother, Charles (Jamie Pigott) Lovett of NC.  Several nieces and nephews also survive.
He is preceded in death by his sisters, Frances, Marcelle, Lovie, and Dovie "Anne" as well as a sister-in-law, Dottie Lovett.
Friends may call on Wednesday from 2-4 and 7-9 p.m. at H.E. Turner & Co. Funeral Home, 51 South Lake Street, Bergen.  A Masonic Service will be held at 6:30 p.m. Wednesday.  Buzz's Funeral Service will be at 11:00 a.m., Thursday, (April 16, 2015) at Bergen United Methodist Church, 27 South Lake Street, Bergen.  In lieu of flowers, memorials may be made to the family to be distributed to various local charities that were important to Buzz.
Burial will be Mt. Rest Cemetery, Bergen.  Please light a candle, share a story, or leave a condolence at www.bataviafuneralhomes.com.