November 2, 2018 - 9:39am
Eric Hiscutt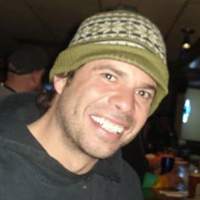 Eric Hiscutt, 44, died unexpectedly in a car accident near his home in Colorado on October 28, 2018. 
Born Eric Adam Hiscutt in 1974 to Paul Hiscutt and Nancy Brasky Schmieder in Batavia, NY, Eric was loved by many. He had a knack of forming close friendships quickly that lasted a lifetime. Eric had a big heart and loving spirit. He traveled the world working in exotic locations and living internationally much of his adult life, yet always staying connected with his family and friends he made along the way. 

Eric leaves behind his son, Cole Hiscutt of Colorado as well as his parents Nancy (Jim) Schmieder, Paul (Beth) Hiscutt,; siblings Stacie (Mike) Beccaria, Gretchen (Sam) Fire, Josh Schmieder, Laura Schmieder, and Dar Dehmler; Grandmother Alice Brasky; and many extended family members and dear friends. 

A memorial service will be held at Northgate Free Methodist Church, South Campus, 350 Bank Street in Batavia from 5-7 p.m. on Saturday November 17. 
In lieu of flowers, contributions may be made to the Eric Hiscutt Memorial Fund that was set up to provide for Eric's son Cole's future education and goals. Eric's sister Stacie Hiscutt Beccaria will oversee the funds. You can donate by visiting: https://bit.ly/2RsVitE or visit gofundme.com and search for Eric Hiscutt.