May 28, 2019 - 1:40pm
Jesse H. Slate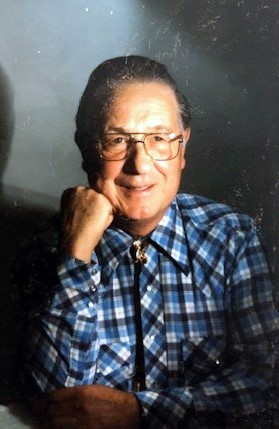 Jesse H. Slate, 89, of Attica, formerly of Branchport, passed away quietly at his daughter's home in Alexander on May 23, 2019. He was born on July 27, 1929 in Madison Center, NY to the late Howard and Elsie A. (Martin) Slate. Jesse was preceded in death by his loving wife of 65 years, Patricia A. (Foster) Slate, his son, Timothy S. Slate, and by his brothers, James Slate and Dale Slate of Oriskany Falls.
A graduate of Aero Mechanic School in Detroit City, he worked as an airplane mechanic for several operation steming from Perry Warsaw and Genesee County airports before retiring from Seneca Flight Operations in Penn Yann in July of 1991. He served in the Korean War from 1950 to 1953 and was a member of the Penn Yann American Legion. He was also a member of the Alabama Full Gospel Church in Medina.
Jesse is survived by his children, Bonnie (Chuck) Meyers of Silver Springs, Shirley Slate of Batavia, Karl (Sue) Slate of Batavia, Hope (Edward) Knapp of Alexander, Kelly (Jim) Hilt of Scoccia, and Kori Slate of Canandaigua; siblings, Gloria Kingsbury of Malone, NY, Jane Slate of Solsville, NY, Joan (Albert) Edwards of Chittenango, NY, Leon Slate of Oriskany Falls, NY, and Mary Ellen (Mike) Haas of Tennesee. Along with several grandchildren, great grandchildren, nieces, nephews, and dear close friends, Mitzi Yauchzee of Wyoming and Mary Sessaman of Pembroke.
There will be no prior visitation. A Memorial Service will be held on Sunday, June 2, 2019 at 1 PM at the Alabama Full Gospel Church, 5329 S. Gravel Rd., Medina, NY, 14103. Burial will be in Italy Hill Cemetery, Branchport, NY.
For more information please call 585-591-1212 or to leave a message of condolence please visit www.marleyfuneralhome.com. Arrangements completed by Marley Funeral Home, LLC, 135 Main St., Attica, NY 14011.