August 26, 2019 - 4:35pm
John Jablonski "Jabo"
posted by
Ronald Konieczny
.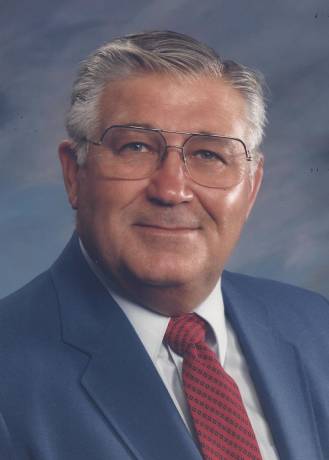 John Jablonski "Jabo", 87 of Batavia, passed away peacefully on Sunday (August 25, 2019) at the New York State Veterans Home.
He was born October 1, 1931 in Batavia, NY, a son of the late John and Helen Bartosiak Jablonski.
John was a Korean War Combat Veteran, having served his country from 1952 to 1954 and received the Korean Service Medal, United Nations Service Medal, Combat Infantry Badge and the National Defense Service Medal.  He was employed by Eastman Kodak as a machinist and after 25 years, retired in 1991.
John was a loving and devoted husband, father and grandfather. Many of his favorite times were spent hunting and fishing with his sons, and summers at Chautauqua Lake with family. He was proud of his Polish heritage and enjoyed life to the fullest. He made friends wherever he went and was always fun, positive and complementary.
John was a strong athlete. He played football and baseball for Batavia High, football in the Army, and after his military service, played semi-pro football and softball for many years. He considered himself an expert on pheasant hunting and football, and was a dedicated Chicago Bears and Boston Red Sox fan. John was a member of the chain gang for the Batavia Blue Devils for more than 40 years, and enjoyed coaching youth football.
He also loved to golf and was one of the longest standing members of the Terry Hills Golf Club. As a member of the Polish Falcons of Batavia Nest #493 for 72 years, he received the Gold Legionnaire Medal. He was instrumental in founding the Polish Falcons Golf League at Terry Hills, and participated in nearly 50 National Polish Falcons Bowling Tournaments. John was also a member of the Loyal Order of Moose, American Legion, VFW, War Vets of Jamestown and the Lakewood Rod and Gun Club.
Survivors include his loving wife of 64 years, Janet Miller Jablonski, whom he married July 2, 1955. Sons, John (Carol) Jablonski III of Lakewood, NY and Steven (Gaye) Jablonski of Malvern, PA. Grandchildren, Jenna (Dan O'Brien) Jablonski, Julia Jablonski, Jillian (Thomas) Walsh, Jack Jablonski, Cutter Jablonski. Special nieces, Bonnie (Michael Foisy) Rybak of Inverness, FL and Pam Kolmetz (Rich) of Stafford, NY.
He was predeceased by his brother, Stanley Jablonski and sister, Sue Rybak.
Family and friends are cordially invited to share thoughts, condolences and fond memories on Friday (August 30th) from 4-7pm at the J. LEONARD McANDREW FUNERAL HOME, LLC, 2 Bogue Ave., Batavia, NY. His Mass of Christian Burial will be Saturday (August 31st), 10:30am at Ascension Parish, 19 Sumner St., Batavia. Burial will follow in St. Joseph Cemetery.
Memorial contributions in his memory may be made to the Chautauqua Watershed Conservancy, 413 North Main Street, Jamestown, NY 14701 to ensure conservation of the Chautauqua Lake environment for others to enjoy and appreciate nature as John's family has. Expressions of sympathy may be shared with the family at: www.mcandrewfuneralhomes.net.
ARRANGEMENTS WERE ENTRUSTED TO THE J. LEONARD McANDREW FUNERAL HOME, LLC, 2 BOGUE AVE., BATAVIA, NY 14020. RONALD KONIECZNY II, DIRECTOR.