September 30, 2019 - 4:07pm
David M. Unger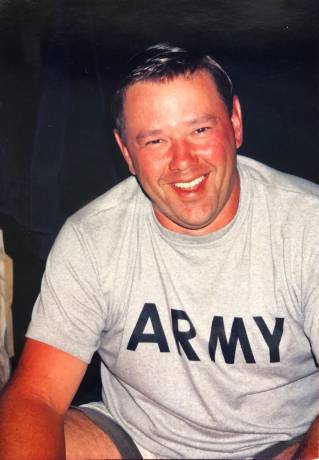 David M. Unger passed away Thursday, September 26, 2019, surrounded by his loving family. David was preceded in death by his father, WWII Veteran and Flying Tiger, Marcus Unger and by his mother, Elizabeth Powderly. 
David is survived by his devoted wife, Maggie Unger, their poodle Pearl and his Kitten, his loving children Shannon Unger and granddog Rocco, Marc Unger, daughter-in-law Erika Unger and grandson Ryker Unger, Amy Sosa, son-in-law Nicolas Sosa, grandchildren Carolina, Enzo and Benicio "Beni" Sosa, Andrew Murrer, daughter-in-law Mackenzie Murrer and his youngest, Elizabeth Murrer. Also surviving David is his stepmother Shirley Unger, sisters Beth Stevens and Debbie Ruflin, brothers James Messecar and Ray Messecar. 
While David's professional accomplishments are vast, including earning an Associates Degree in Nursing from Genesee Community College, retiring as Lieutenant Colonel from the US Army, attached to the 817th Evacuation Hospital after 15 years of service, and 30 years of dedicated service to the NYS Department of Corrections, his true passion and one of the many legacies that he leaves behind is that of the quintessential American outdoorsman. 
Born in Waterloo, NY on July 30, 1953, David grew up on his parent's farm, until about the age of 7, when his family moved to the East Pembroke area. It's there that David's true love of the outdoors was nurtured and where he learned the hunting and fishing skills that he would pass on to not only his children, but to his wife Maggie, a city girl that he quickly "countrified." David's love for outdoor sportsmanship took him on travels all across North America, from the shores of Alaska, through the beautiful states of Montana, Wyoming and Colorado, to the stunning beaches of Hawaii, around the lakes of Northern Ontario and to the serenity of the Florida Keys. These were his favorite times, doing what he loved with the people that he loved.
Family and friends are invited to call on Sunday, October 6th from 11:00 am to 1:00 pm at Marley Funeral Home, 135 Main Street, Attica NY 14011. The funeral service will be directly following. 
The family would like to express their sincere gratitude to The Bennington Volunteer Fire Company for their selfless and unwavering support in their time of need. In lieu of flowers, please consider a donation directly to the Fire Company.
 For more information please call (585) 591-1212 or to leave a message of condolence visit www.marleyfuneralhome.com. Arrangements completed by Marley Funeral Home, LLC. 135 Main Street, Attica, New York 14011.