September 30, 2019 - 8:01pm
GARY W. HILBURGER
posted by
Michael Tomaszewski
.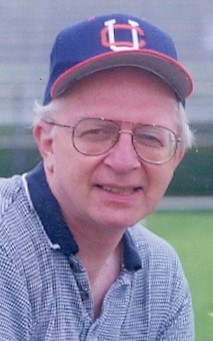 GARY WRIGHT HILBURGER
Rochester ~ September 27, 2019, suddenly at the age of 73, following his long battle with Parkinson's Disease while at the NYS Veterans Home @ Batavia. Gary is predeceased by his parents, Lenard (Clara) Hilburger, In-laws, Richard (Phyllis) Chaffee, brother-in-law, Rick Chaffee. He is survived by his loving wife of 46 years, Linda, beloved children, Rachael Hilburger, Eric (Lilly VanReenen) Hilburger, Nathan (Erica) Hilburger, Rebecca (Damon) Heckle, cherished grandchildren, Ellie & Luke Heckle, Avery & Michael Hilburger, sister, Janice Hilburger, 2 sisters-in-law, 4 brothers-in-law along with many nieces and nephews.
After serving in the U.S. Navy, Gary received a bachelor's degree in Electrical Engineering at the University of Buffalo. He worked as a Senior Service Engineer and Technical Writer at the Eastman Kodak Co. & Polychrome Graphics for over 32 years. He valued education, poetry, music and a good slice of key lime pie (or any sweet for that matter). Gary was an avid Bills fan. Gary was always ready with a dad joke, earning him the name of "Big Pun." He enjoyed a good hug on a rug, and on fall Sundays, throwing pillows at the tv, and awkwardly talking in funny voices. He always taught us to do the right thing and be a "Man (Woman) of your word." He traveled the world during his time spent in the Navy. However, his proudest moments were spent with his family. Now, "Go knock your socks off!"
Family will receive friends from 3-7p.m. on Thursday Oct. 3, at the MICHAEL S. TOMASZEWSKI FUNERAL & CREMATION CHAPEL, LLC 4120 W. Main St. Rd. Batavia, NY 14020, where a Celebration of Life and Military Honors will immediately follow. The family wishes to thank the staff of the NYS Veterans Home for their outstanding care, In lieu of flowers consider donating to the Parkinson's Foundation 200 SE 1st St. Suite 800 Miami, FL 33131 or NYS Veterans Home @ Batavia 220 Richmond Ave. Batavia, NY.
Please share your words of comfort with the family at www.tomaszewskifh.com and for more information please call Michael at (585)343-7500.
THE FAMILY OF GARY W. HILBURGER IS BEING CARED FOR BY THE MICHAEL S. TOMASZEWSKI FUNERAL & CREMATION CHAPEL, LLC 4120 WEST MAIN STREET ROAD BATAVIA, NEW YORK 14020.