April 6, 2020 - 3:13pm
Annie E. Johnson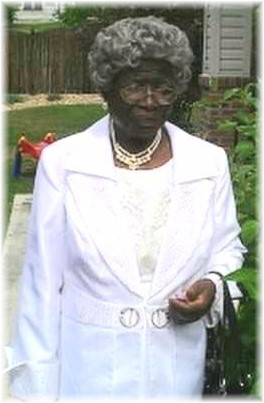 Annie E. "Babe" Johnson, 91, went home to Glory on March 29, 2020 in Denver, Colorado. She was born on August 14, 1928 in Okahumpka, FL to the late Henry and Hattie Mae (Thompson) Hatcher.
Annie is preceded in death by her beloved husband Richard Johnson in 1997, son James "JC" Johnson in 2019, grandchild Quincy Carpenter in 2012, three brothers, Bernard Hatcher, Othello Hatcher and Tommy Hatcher; four sisters, Hazel McKinney, Lillie Mae Little, Dorothy Rolle and Rosa Williams.
She is survived by her children; Willie Fields (Leander, deceased) of Pueblo, Colorado, Annette (Ralph) Black of Colorado Springs, Colorado, Richard Johnson of Batavia, New York, Patricia Graham of Rochester, New York, & Cornelius (Keyonna) Johnson of Denver, Colorado. Grandchildren,  Yolanda (Jay) Hanson, Jackie Fields, Maurice (JaMonica) White, Alisha Johnson, Reniece (Josh) Evans, Ralph Jr. (Shannon) Black, Akayla Johnson & Adonis Johnson all of Colorado, Brian Powell, Dustin Powell, Joe Graham III, Sara Lockhart, Katrina Starkes, Jovon Johnson, Latoya Johnson, Patricia (Dyquann) Johnson-Tucker, Javaughn Johnson, Cedric Carpenter all of NY; 29 Great Grands, and 3 Great Great Grands. Sisters Ruth Stinson of Rochester, NY, Minnie Rolle of Ft. Pierce, FL; sister-in-law Dorothy Johnson of Pueblo, CO, along with a host of nieces, nephews, cousins and friends.
Annie was a virtuous woman of faith and believer in the Lord. "Mother Johnson" lived between New York and Colorado was a dedicated member, Missionary and Church Mother of the Batavia House of God, COGBF, Inc. in Batavia and member and Church Mother at Unity Pentecostal Temple, COGIC, Inc. in Denver, CO. She will be remembered by all that knew her for her love and willingness to assist anyone in need.
There will be no prior calling hours. A private Graveside Service will be held at Grand View Cemetery. The family will have a Celebration of Life Service at a later date.
For more information please call (585) 343-8260 or to sign a message of condolence please visit www.gilmartinfuneralhome.com. Arrangements completed by Gilmartin Funeral Home & Cremation Company, Inc. 329-333 West Main Street Batavia, New York 14020.