April 15, 2020 - 11:15am
Paxton Louis Bonacquisti
posted by
LaVern Falcone
.
Hornell / LeRoy ~ Paxton Louis Bonacquisti, the beautiful little "Angel" of Brady and Megan Lowe Bonacquisti, took flight to Heaven shortly after his birth on Saturday, April 11, 2020.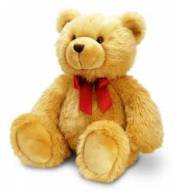 For what little time Paxton was with us, he will leave us with a lifetime of memories.
     In addition to mom and dad, Paxton will be sadly missed by his paternal grandparents, James and Michele Bonacquisti; paternal great-grandmother, Carol Bonacquisti; paternal great-grandparents, Warren and Barbara Tessier; paternal aunts, Erin (Jason) Dhaveloose and Katie Bonacquisti; cousins, Jase and Jackson Dhaveloose; maternal grandparents, John and Lynda Lowe; maternal great-grandmothers, Nancy Lowe and Karen Locke; maternal uncle, Andrew Lowe and maternal aunt, Amy Lowe.
     Family members ready to hug Paxton in Heaven include his paternal great-grandfather, Lawrence Bonacquisti, paternal aunt, Sarah Bonacquisti; maternal great-grandfathers, Thomas Lowe and John Locke.
     Services and interment will be private at the convenience of the family.
     Your kind words of sympathy may be shared with Paxton's family at www.falconefuneralhome.com.
     Paxton and his family are being cared for by the Falcone Family Funeral & Cremation Service Inc. in LeRoy.  585-768-2400