September 14, 2020 - 11:28am
Wilfred S. Brooks
Oakfield - Wilfred S. Brooks , 96  of Oakfield  passed away on Saturday, September 12, 2020 at his home under the care of HomeCare and Hospice.
Mr. Brooks was born October 24, 1923 in Washington, D.C., a son of the late Arthur E. Brooks and Ruth (Steverson) Brooks.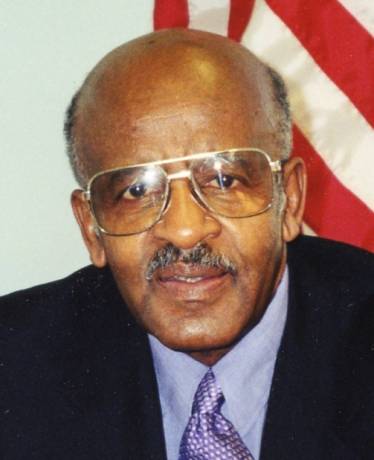 Mr. Brooks was a member of the Oakfield United Methodist Church where he was a Lay Leader.  He was a lifetime member of the VFW Post 1197 in Batavia, where he served as Western New York Council President and 7th District Commander.  
Wilfred's list of accomplishments is plentiful.  He was at one time or another the Recording Secretary and Vice President of the Federal Labor Union #22485, Chairman of the Oakfield Republican Party, a member of the Board of Directors of Genesee/LeRoy United Way, Councilman of the Town of Oakfield (6 years), Supervisor of the Town of Oakfield (4 years), District #1 Genesee County Legislator (8 years), Chairman of the Public Service Committee, member of the Ways & Means Committee, Chairman, GLOW Solid Waste Management Committee, Chairman, Genesee Fingerlakes Regional Planning Council, Board of Advisory Directors at Pavilion State Bank, Board of Directors of Greater Rochester United Way, President, Oakfield Alabama Lions Club,  Dean of Annual Retreat with Camp Asbury, Chairman, Genesee Area Men's Prayer Breakfast (2 years), Chairman, DCOM United Methodist Batavia District, and a Cub Master with the Boy Scouts.  
Wilfred is the husband of the late Juanita A. (Thomas) Brooks who passed away September 19, 2019.
Surviving are his children, Craige Brooks of Oakfield, Braad (Dianne) Brooks of Oakfield, Linne (late Gordon) Hopkins of Dansville, and Heather Brooks-Stephens of Oakfield; a sister, Elaine (Mac) Booten of LeRoy. 10 grandchildren, 14 great-grandchildren, and several nieces and nephews also survive.
He is preceded in death by a great-grandson, Anthony Jerome Smith; a brother, Jerome (late Jean) Brooks; and a sister, Oma (late William) Scott.
Family and Friends may call on Friday (September 18, 2020) from 10:30 a.m. to 12:00 noon at the Oakfield United Methodist Church, 2 South Main Street in Oakfield, where Wilfred's Funeral Service will immediately follow at 12:00 noon.  Burial will be in Cary Cemetery in Oakfield. In lieu of flowers, memorials may be made to the Oakfield United Methodist Church.
Due to the ongoing COVID-19 Pandemic, the church will be restricted to 50% capacity,  Face masks and social distancing will be required.  We appreciate your understanding and cooperation.
Arrangements were entrusted to the Burdett & Sanford Funeral Home in Oakfield.  Please leave a condolence, share a story, or light a candle at www.bataviafuneralhomes.com.