October 9, 2020 - 11:35am
Wendell N. Bryan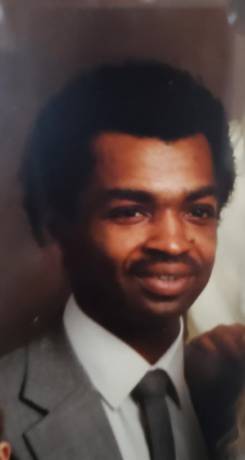 Wendell Newton Bryan was born on December 23, 1953 in Batavia, NY. He was the fourth son of seven children. Wendell transitioned to eternal life on October 7, 2020. He was preceded in death by his father, Sydney mother, Elaine; brothers Sedley, Everett, Jerome, Nigel Bryan.
Wendell began his Christian journey as a small child at East Bethany Presbyterian Church in East Bethany N.Y., He met the Love of his life at a young age, his wife Melinda Bryan, and this union was blessed with three boys and one daughter. 
While attending Pavilion Central School. He was a Master Wrestler and loved music. Wendell played the organ, keyboard, drums and guitar. He graduated from Madison High School in Rochester, N.Y. While he lived in Jamaica, W.I. as a young child and went to school there, that's where he picked up his wrestling skills and mischievousness. So back he came with his brother Everett and he never got on a plane again. He was a hard worker and could fix and build anything. 
He leaves to mourn his passing his wife; Melinda Bryan; three Beloved sons Mr. Andre' Bryan, Mr. Julian Bryan, Mr. Devin Bryan; One daughter Celina Bryan; grandchildren; Tezni Bryan, Julionna Bryan, Sophia Bryan; Great grandchildren,  Dre'dyn and Zariella; Two sisters; Leonie Bryan Beecher, Michelle (Candy) Bryan Wattley (Kenneth) and step-sister Vivienne Myers and a host of other relatives and friends. 
Friends are invited to call on Tuesday October 13, 2020 from 11:00AM-12:00PM at Gilmartin Funeral Home & Cremation Company, Inc. 329-333 West Main Street Batavia, New York 14020. A 12:00PM Funeral Service will follow the visitation at the Funeral Home. Wendell will be laid to rest in East Bethany Cemetery.
Please note the Funeral Home will be operating at 33% capacity per state guidelines. New York State requires those in attendance to adhere to the social distancing guidelines and face coverings are mandatory. Thank you for your cooperation.
In lieu of flowers, memorials may be made to Genesee Cancer Assistance 127 North St. in Batavia. For more information please call (585) 343-8260 or to leave a message of condolence visit www.gilmartinfuneralhome.com. Arrangements completed by Gilmartin Funeral Home & Cremation Company, Inc. 329-333 West Main Street, Batavia, New York 14020.