January 8, 2021 - 2:04pm
James D. Orr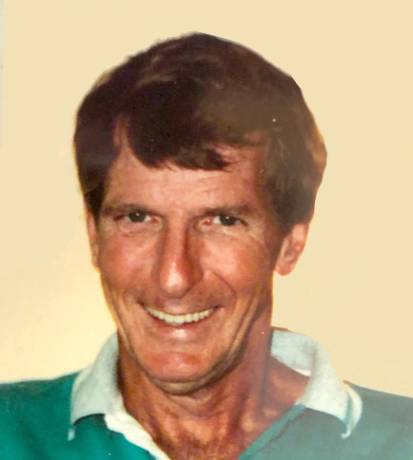 James D. Orr, 75, of Alexander, passed away unexpectedly on Tuesday, January 5, 2021 at Strong Memorial Hospital. He was born on February 3, 1945 in Buffalo, NY to the late James (Ethlyn Drake) Orr. He is preceded in death by three sisters, Catherine Hyer, Judi Cross, Eve McAlister; a brother, John Orr; and a granddaughter, Tara Parsons.
Jim moved to Genesee County at a young age and remained a lifelong resident.  After brief stints as a farmer and factory worker, he was hired as a Deputy Sheriff with the Genesee County Sheriff's Department, a job he both excelled at and loved.  He was one of the first recipients of the Carl Draxler Award, a statewide award recognizing excellence in the performance of his duties as a New York State deputy sheriff.  Prior to his retirement in 1993, he rose to the rank of Chief Deputy, the highest non-elected rank in the Genesee County Sheriff's Department, and made many lifelong friends throughout the county. 
During his time with the Sheriff's Department, Jim undertook extensive training in the reconstruction of motor vehicle accidents.  Many local members of law enforcement received training from him in this field.  Following his retirement from law enforcement, he worked throughout the remainder of his life as a consultant hired to reconstruct motor vehicle accidents in both the private and public sectors.  Near the end of his life, he returned to public service and was elected Town Justice in the Town of Alexander, a position he held until he again retired in October of 2020.
In both his various careers and his personal life, Jim was known for treating people with honesty, fairness and respect.  To his family, he was a steady, reliable presence who could always be turned to for help with problems both big and small.  He was a loving and devoted husband to his wife of 42 years and a true role model for his children and their offspring.  He will be greatly missed by both several generations of family members and many others who thought of him as family.         
He is survived by his beloved wife, Debra Orr (Hewitt) of Alexander; children Christine Orr of North Tonawanda; James (Nancy) Orr of Akron; Michael (Gael) Orr of Conesus; Heather (Gregory) Robinson of Stafford, Brett (Sarah) Orr of Alexander; brother Charles (Millie) Orr of Washington; sisters Janice (Lowell) Durant of Potsdam; Patricia (Ed) Ewert of Batavia; Becky (Joseph) Rangel of Idaho; Cindy (Anthony) Gennoe of Tennessee; grandchildren Ashlee Kenyon, Alexis Kenyon, Emmaleigh Odom, Jay Armstrong, Kaiel Robinson, Sarah Orr, Drake Orr, and Clyde Orr; great-grandchildren Cuylar West, Avalyn Carubia, Noah West, Donavin Hilton and Kashius Hilton; along with several nieces and nephews.
No Memorial Service will be held at this time due to concerns about the spread of coronavirus.  A Celebration of his life will be scheduled at a later date.
In lieu of flowers, memorials may be made to the charity of your choice.  For more information please call 585-343-8260, or to leave a message of condolence please visit www.gilmartinfuneralhome.com. Arrangements completed by Gilmartin Funeral Home & Cremation Company, Inc. 329-333 West Main Street Batavia, New York 14020.