January 13, 2021 - 9:55pm
Mrs. Jean Marie Drock
Oakfield-Jean Marie (Wetherwax) Drock 79 years old, passed away Monday January 11, 2021 at United Memorial Medical Center in Batavia.
She was born March 29, 1942, in Batavia, a daughter of the late Clayton and Mary (Stringham) Wetherwax.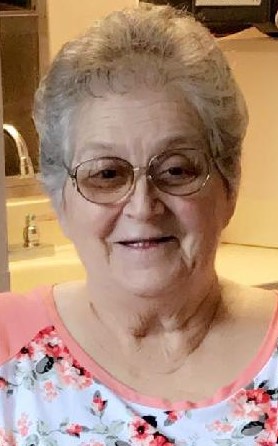 Jean resided her entire life in her childhood home in Oakfield NY. In her lifetime she enjoyed bowling, loved to read and do puzzles as well watch cooking shows, soap operas and NCIS.  Jean was a long time camper at Godfrey's Pond.  She never missed a summer.  Camping and the people there were the highlight of her life and the campers were like family to her.
Jean worked at GTE Sylvania, Oliver's Candies and Oakfield Alabama Central School. The most important job Jean had was being a mother and devoted wife.  She continued her motherly role with helping raise her grandchildren. She was a staple for her children and grandchildren.
She is predeceased by her husband of 58 years Ronald Drock, siblings Audrey Hodgkins, David Wetherwax, and Kathy Miller.
 
She is survived by her children Linda Drock of Batavia, Brian (Gaye) Drock, Basom, and Jennifer Maskell (Chris Grill) Union, Missouri; her grandchildren, Triton Drock, Jessica Benson, Cassandra Drock, Kelly Maskell, Andrew Branam-Drock, and Lukas Maskell and many nieces and nephews.
Friends may call on Sunday from 11:30 a.m. to 1:00 p.m. at the Burdett & Sanford Funeral Home, 11 Maple Avenue, Oakfield. Services will immediately follow visitation at 1 p.m. She will be laid to rest in Cary Cemetery. In lieu of flowers donations may be sent to Genesee County Fish & Game Protective Association, Inc., P.O. Box 217, Batavia, New York 14021. To leave a condolence, share a story or light a candle in Jean's name, please visit www.burdettandsanford.com.
Please note the funeral home is restricted to occupancy of 25 people. Facial coverings and social distancing are required. We thank you for yor cooperation.