February 5, 2021 - 4:10pm
Paul Laudico Sr.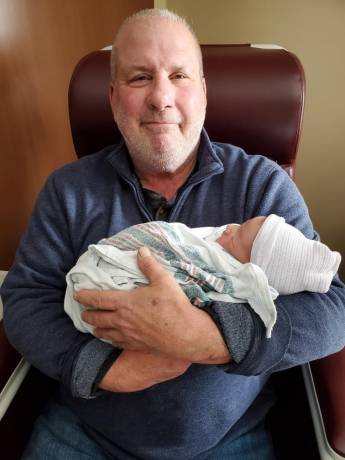 Paul Laudico Sr., 63, passed away unexpectedly on February 3rd, 2021. He was born October 27th, 1957 to the late Charles (Karen) and Rita Laudico. 
Paul was known and loved by so many. He was a well-respected and hardworking union carpenter in Buffalo until his retirement. He loved nature and animals, especially his dogs. He made the best breakfasts and sauce and loved to have family meals. He told the best stories and made everyone around him laugh, even when you were mad at him. His family was his world. He will be deeply missed. 
He is survived by his loving wife of 32 years, Holley, his four children Sarah (Cody) Millspaugh, Paul Jr., Dan (Chelsie), Alyssa (Maxwell) Torrey, his four grandchildren, Carmella, Karter, Kerigan, Evelyn, his siblings Roberta Mustachia, Charlie (Michelle), Tom (Shelley), Steve (Sharon), and Becky (TJ) Hopkins, along with aunts, uncles, cousins, nieces & nephews.
Friends are invited to call on Thursday, February 11th from 5-8 pm at Gilmartin Funeral Home & Cremation Company, Inc. 329-333 West Main Street, Batavia, NY 14020. The funeral home will be operating at 33%  of its capacity during visitation due to COViD 19 restrictions. Face coverings and social distancing are mandatory. Thank you for your cooperation.
In lieu of flowers, memorials may be made to Jordyn Torrey Augello Foundation, 27 Main Street, Elba, NY 14058 or to St. Jude Children's Research Hospital www.stjude.org. For more information please call (585) 343-8260 or to leave a message of condolence visit www.gilmartinfuneralhome.com. Arrangements completed by Gilmartin Funeral Home & Cremation Company, Inc. 329-333 West Main Street, Batavia, New York 14020.