February 8, 2021 - 2:51pm
LaVerne C. Cooley, Jr.
Batavia - LaVerne  C.  Cooley, Jr., age 92,  of Batavia,  passed away on Friday, February 5, 2021 at Premier Genesee Center for Nursing and Rehabilitation in Batavia.
Mr. Cooley was born Saturday, March 10, 1928 in Batavia, a son of the late LaVerne C. Cooley Sr. and Florence E. Butler Cooley. He is also predeceased by his step-mother, Mayme Tober Cooley, his brother, Duane S. Cooley and a dear friend, Ruth E. Gear.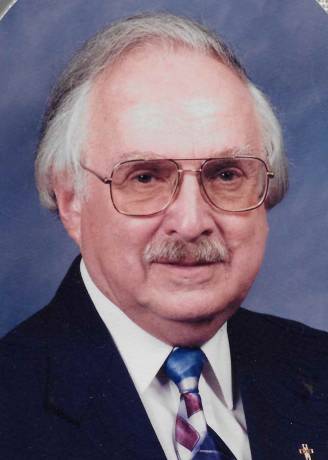 LaVerne worked at the Batavia Times Publishing Co., Inc. as a printer and was a graduate of Batavia High School. He furthered his education at the Fredonia School of Music, was an accomplished organist and served many area churches.  A member of St. Paul Lutheran Church in Batavia he served as the church organist for 42 years. Prior to St. Paul's, he was the organist for the First Presbyterian Church of Attica and the Church of Christ in Attica. He was a lifelong member of the American Guild of Organists in Buffalo.  He enjoyed small scale model trains and the vacations he took through the Rocky Mountains and the Grand Canyon by train.
Surviving are two nieces Diane Cooley Sharp and Joanne Cooley Goodwin, both of Virginia, along with other nieces, nephews and dear friends.
Family and friends are invited to call on Friday, February 12th, 2021  from 10:00 am  to 11:00 am  at St. Paul Lutheran Church, 31 Washington Avenue, Batavia where LaVerne 's Funeral Service will follow visitation immediately at 11:00 a.m. He will be laid to rest in Forest Hill Cemetery. In lieu of flowers, memorials may be made to St. Paul Lutheran Church, 31 Washington Avenue, Batavia, New York 14020.  Please leave a condolence, share a story, or light a candle at www.bataviafuneralhomes.com.
Church capacity will be limited to 50% - Face coverings and social distancing will be required for attendance. Thank you for your cooperation and consideration.
Arrangements have been entrusted to the H.E. Turner & Co. Funeral Home, 403 East Main Street, Batavia.