February 11, 2021 - 12:25pm
Rita Mary Pietrovito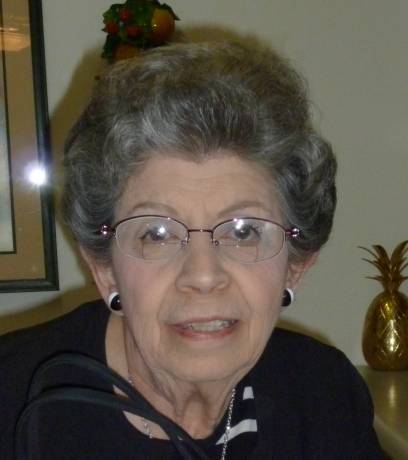 "To live in the hearts we leave behind is not to die." - Thomas Campbell
Rita Mary Pietrovito, 93, passed away peacefully on January 31, 2021 at home in Huntersville, NC. She was the wife of the late Anthony C. Pietrovito.
Born in Batavia, NY on June 29, 1927, and raised in LeRoy, Mom was the thirteenth of sixteen children and the seventh of eight daughters, born to the late Frank C. and Rose ( Eanne ) Panepento of LeRoy, NY. Her beloved youngest sister, Ann of Florida is her only remaining sibling. She is also survived by three sisters-in-law Elsie, Marie and Brooke. Other survivors Include her son, James Anthony, wife Janet; daughter, Ann-Marie, husband George; grandchildren: James A. Jr., wife Kate; Daniel, wife Ashley; Erin, husband Larry; great-grandchildren: Anthony J., Acelia R. and Abigail. Rita has predeceased an extensive number of nieces, nephews and cousins from both the Panepento and VanDetta family trees.
Her husband, Anthony C. Pietrovito who predeceased her in 2000, was the love of her life. Together they were a striking couple with colorful personalities; sharing 53 years of marriage together. They raised their two children with love and devotion providing them excellent examples. Rita was a caring wife, mother, grandmother, great-grandmother, sister and friend. She attributed her good looks and longevity to getting a good night's sleep and taking care of oneself, (with the exception of wearing open-toed sandals in the dead of winter).
Rita readily shared her wisdom and opinions with her offspring whenever she thought they needed to be set straight. (Sometimes all it took was "The Look—" for her message to be clear). Here are a few of her favorites:
Value family before all else, Cleanliness is next to Godliness. ( while living on North Lyon Street, she would wash the driveway, sometimes twice per week), Respect your elders, You can never have too many placemats or lace doilies, Make room for knick-knacks— especially angels, Food isn't just nourishment, it is life. And. . . there's always room for dessert.
No matter how trivial or important an occasion, Mom took joy dressing with great care and style. An outfit could never be accessorized with too much bling, color coordinated shoes, purse, elaborate jewelry, and glittering nail polish. She was a delight to behold. Anyone who knew our mom will always remember her as a wonderful cook and an exceptional baker. She loved to entertain both family and friends— and friends of friends. She relished grocery shopping as much as scouring a department store for treasures. In her later years, "Judge Judy," "As the World Turns," "Jeopardy," and "Wheel of Fortune" were the day's highlights. Yet there was nothing Mom enjoyed more than playing the card game, "Shove It." Rita delighted in outsmarting her opponents.
In lieu of flowers, the family requests that memorial contributions in her name to local food banks of one's choice. She would be pleased to know that she was still feeding people
In deference to the pandemic, a future celebration of her life will be planned by the family. In the meantime, she will once again be at Dad's side at St. Joseph's Mausoleum in Batavia. There will be no calling hours.
Our mom lived a long and valued life. For those of us who love her, she is gone but not forgotten.
To leave a message of condolence please visit www.gilmartinfuneralhome.com.  Arrangements completed by Gilmartin Funeral Home & Cremation Company, Inc. 329-333 West Main Street, Batavia, New York 14020.