February 15, 2021 - 6:21pm
Dr. Antoinette M. Cecere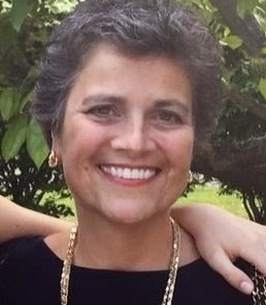 Dr. Antoinette M. Cecere, a lifelong resident of Llewellyn Park, New Jersey passed away on February 10, 2021 surrounded by loving friends and family at St. Joseph's University Medical Center in Paterson, New Jersey. She was predeceased by her parents; Jacob A. Cecere of Newark, NJ and Mary (Strollo) Cecere of Batavia. 
Dr. Cecere received her B.S. in Biomedical Engineering from Duke University, her M.S. in Biomedical Engineering from Drexel University, and her Doctorate of Medicine from St. George's University Medical School. Dr. Cecere practiced Internal Medicine in Passaic County for the past 31 years, the majority of those at Cecere & Rubino Internal Medicine Associates, LLC, an affiliate of St. Joseph's University Medical Center in Paterson, NJ where she also served as President of the hospital medical staff for many years.
Dr. Cecere is survived by her dearest friend Susan Stives, brother Jacob J. Cecere (Leah), her nieces Kathryn and Anna, her "sister"/cousin Anita Strollo (Joseph Forsyth) and their daughter, her Niece/Godchild Serena Strollo-DiCenso. She is also survived by her aunt Carmela Cecere of New Jersey and other Godchildren including  Vivian (Strollo) Stanaway and numerous other wonderful cousins, family, friends, and patients, all who loved her and benefitted from her, compassion and friendship. In addition to her parents, Antoinette is predeceased by loving uncles Dr. Alfonso Strollo, Ralph Strollo, dear Aunt Serena (Cecere) Strollo and cherished cousin Philip Strollo.  She will be truly missed by all.
A private Mass of Christian Burial will be held at Our Lady of Mercy Parish in LeRoy.. A Celebration of her life will be scheduled at a later date. She will be laid to rest in St. Joseph's Cemetery.
In lieu of flowers the family is requesting that donations be made in her memory to St. Joseph's University Medical Center 703 Main St. Paterson, NJ 07503. To leave messages of condolence please visit www.gilmartinfuneralhome.com.  Arrangements completed by Gilmartin Funeral Home & Cremation Company, Inc. 329-333 West Main Street, Batavia, New York 14020.