February 22, 2021 - 10:34am
Daralee Bobette McCulloch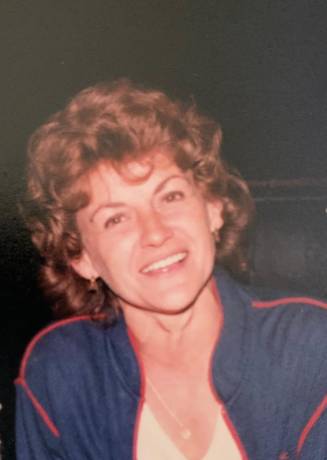 Daralee Bobette McCulloch was born to Frederick and Norma Ruth Roberts in Buffalo NY on a winter's day in March, 1941. She was the middle child of 7 siblings: the late Paul ( Linda ) Roberts of Michigan, the late Ronald ( Barbara ) Roberts of Batavia, the late Dennis ( Mary Jane) Roberts of Attica, the late Shirley ( Gene ) Limpinsel of Elma, Michelle (Frankie) Carr of Phoenix, Arizona and Yvonne (Rex) Bishop of Florissant, Colorado.
Cookie, small and sweet as her nick name perfectly implies, yet she was of a specific kind, strong, sassy and resilient. One tough Cookie! She could cut a man down with her sharp tongue yet she would fill the bellies of the strays and be the voice of the voiceless. Such was her sense of justice. Her heart more like the animals she loved so much, ready to smother you with kisses, but even more, she was a faithful and loyal friend. Her life was not short on challenges, and still she was a testament of perseverance both in faith and responsibility. She loved the Lord, was purposeful in reading his word and believed in the promise of Heaven. Whatever she did she did fully with both her hands and her whole heart. She was a janitor at Attica school, and a CNA for years. She took pride in how well she took care of her patients, and was told the school was never as clean as it was when she worked there. She was a devoted wife and a wonderful mother.
Surviving is her loving husband Donald McCulloch of Attica, and her beloved children, Debra ( Roger) Almeter of Strykersville, Scott (Michelle) McCulloch of Attica and Todd McCulloch of Attica. She beamed with pride over her 9 grandchildren, Brad (Carolyn) Almeter, Jared (Michele ) Almeter, Adam (Amanda) Almeter, Melinda (Jeremy) Meyer, Natalie (James) Flint, Cortney (Derek) Wolfley, Megan McCulloch, Cassandra McCulloch and Hunter McCulloch, and 16 great grandchildren.
Cookie and Don shared a love for riding motorcycles and their adventures took them as far as Alaska!! They threw shoes and bowled in a couples league. Cookie loved to read and could devour a book in no time. She was a social bug and enjoyed hanging out at Busy Mart having coffee and chatting with the regulars. When she left this world on Feb 19, 2021 her hands were held tightly by Don, her husband whom she loved unconditionally for 61 years. She will be laid to rest in the place she called home, Attica, NY. Until heaven….. sweetie, honey, honey girl.
In honor of her love for animals, in lieu of traditional tangible gifts or flowers please consider giving to the Wyoming County SPCA. This would have brought Cookie much joy. A private family service will be held to celebrate her life on Saturday, February 27, 2021. To leave a message of condolence please visit www.marleyfuneralhome.com. Arrangements completed by Marley Funeral Home, LLC, 135 Main Street, Attica, New York 14011.