March 28, 2021 - 1:37pm
Bonnie Dvoroznak
posted by
LaVern Falcone
.
Bonnie Dvoroznak, 76 of West Main Rd., Batavia, passed away Wednesday, March 24, 2021 at Rochester General Hospital.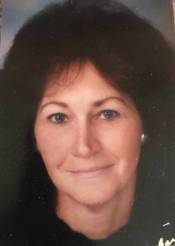 Bonnie was born June 5, 1944. She was the daughter of the late Evelyn (Frantz) Taggert and the late Lloyd Davis.
     Bonnie was a lifelong resident of Genesee County and a graduate of Pembroke High School. She also earned an Associate's degree from GCC.
     She worked for many years for the NYS Thruway and many years as a Developmental Aide for the DDSO.
     Bonnie enjoyed spending time with her family, going fishing and out to dinner with her husband, Russ. She also enjoyed reading, cooking and gardening. She was a Master Gardener at the Cooperative Extension.
     Bonnie was a very active member of St. James Episcopal Church, where she was a Eucharist Minister. She worked on the ECW board as a member and president, the Vestry and several other committees.
     Bonnie is survived by her loving husband, Russell Dvoroznak; her 3 daughters; Christine (Brian) Sage of Oakfield, Terri (Jim) Lawson of Batavia and Traci (Pat) Wester of Batavia; her grandchildren, Brian (Karla) Sage Jr., Danielle (Jason) Kirkum, Nickolas Wood, Austin Wester, Zachery Wester and Hailee Wester; her great-grandchildren, Landon, Harper and Emmett Kirkum and Warren Sage, along with several nieces and nephews.
     A Memorial Service will be held April 17 at 10:00 AM at St. James Episcopal Church, 405 East Main Street, Batavia, where there will be a Eucharist Service. She will be laid to rest in the columbarium at St. James Church. Following the service, there will be at luncheon held at the SCHA, located at 8770 Hopkins Road, Batavia.
     In lieu of flowers, memorials can be made to St. James Episcopal Church.
     Your memories and condolences may be shared with Bonnie's family at www.falconefuneralhome.com.
     Mrs. Dvoroznak and her family are being cared for by the Falcone Family Funeral & Cremation Service Inc. in LeRoy.  585-768-2400