March 29, 2021 - 3:42pm
Mr. Louis Schrauger, Jr.
Elba – Louis Schrauger, Jr., age 75, went home to be with the Lord on March 27, 2021.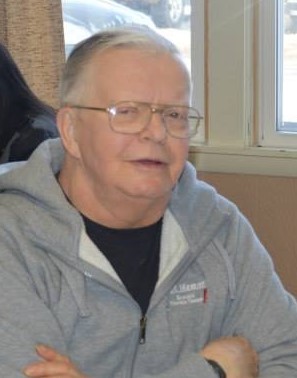 He was born on March 17, 1946, in Binghamton, a son of the late Louis Schrauger, Sr. and Betty Clymer Schrauger.
An active and faithful member of the Genesee Country Church, he enjoyed his daily visits to Tim Horton's in Batavia for a doughnut and cup of coffee. A United States Army veteran, he proudly served his country during the Vietnam War. He retired from United Memorial Medical Center in Batavia where he worked for over 25 years.
He is survived by his siblings; Gary Schrauger of New Jersey, Todd (Sandy) Schrauger of Jacksonville, Florida and Marilyn (Owen) Smith of Elba along with several nieces and nephews.
He is predeceased by his brother, James Schrauger and his sister, Sharon Davis.
There are no prior visiting hours. Friends and family are invited to attend his memorial service on Friday, April 2, 2021 at 5 p.m. at the Genesee Country Church, 3628 Drake Street Road, Oakfield. Memorials in his name may be made to the family.
Please note church capacity will be limited to 50% capacity. Social distancing and facial coverings are required. We thank you for your consideration in advance.