July 13, 2021 - 9:56am
Rita M. Groth
posted by
Ronald Konieczny
.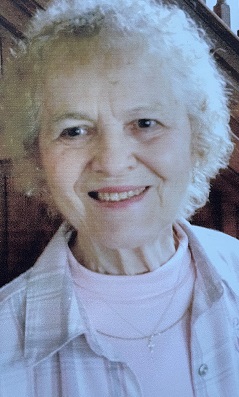 Rita Mary Staskiewicz-Hendry-Groth passed away on July 10, 2021, at the age of 90. 
Born in Buffalo, NY, on July 6, 1931.  She was preceded in death by her parents, Joseph and Mary (Radomska) Staskiewicz, her brother Raymond Staskiewicz of Farmers Branch, TX and her sister Joan Loeffler-DeFalco of Venice, FL. 
She is survived by her children, Joseph Hendry of Akron, Mary Hendry of Friendship, Teresa Hendry of Williamsville, Michael (Laurie) Hendry of Batavia and Daniel (Lisa) Groth of Oakfield. Survived also by nine grandchildren, two great-grandchildren, and several nieces, nephews and several cousins. 
She was a founding member of Faun Lake Recreation Park in Bliss, NY and an avid camper for many years.  She was a past member of the LeRoy Loyal Order of Moose and the LeRoy American Legion Auxiliary.  Her interests included gardening, country dancing, cross-country skiing, camping, observing and feeding birds, and nature walks.  She was a nature enthusiast who truly enjoyed the outdoors.  
There will be no prior calling hours. A 10:00am memorial service will be held on Friday, July 16th, at the J. LEONARD McANDREW FUNERAL HOME, LLC, 32 John St, Akron, NY.
Expressions of sympathy may be shared with the family at: www.mcandrewfuneralhomes.net.
ARRANGEMENTS WERE ENTRUSTED TO THE J. LEONARD McANDREW FUNERAL HOME,LLC, 32 JOHN ST., AKRON, NY 14001. RONALD KONIECZNY II, DIRECTOR.