September 16, 2021 - 11:43am
Margaret E. Lewis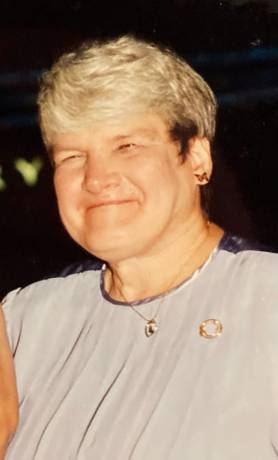 Margaret E. Lewis, 75, of Batavia passed away on Tuesday, September 14, 2021 at United Memorial Medical Center in Batavia. She was born on May 29, 1946 in Batavia to the late Leon (Mary Arnold) Hale Sr. She is predeceased in death by a daughter, Shelley Ann Michel, brothers William and David Hale, sisters, Eleanor Hale and Paulette Konieczny.  
Mrs. Lewis worked for the Daily News for many years. She always donated her time, energy and love to volunteering at the Salvation Army in Batavia. She was an avid Bingo player and truly loved to play and call any chance she got. Margaret enjoyed delivering papers at Washington Towers too.
She is survived by her children, Les "Mickey" Micheal, Charmaigne Michel of Batavia, siblings, Leon R. Hale Jr of FL, Judith (Zenon) Kowal of Lockport, Paul "PJ" Hale of Tonawanda, one grandchild and many nieces and nephews.
Friends are invited to a Celebration of Life on Wednesday, September 22, 2021 from 4:00-7:00PM at the community center of Washington Towers, 1 State Street, Batavia, NY 14020.  

In lieu of flowers, memorials may be made to the Salvation Army of Batavia, 529 E. Main St, Batavia, NY 14020. To leave a message of condolence please visit www.gilmartinfuneralhome.com. Arrangements completed by Gilmartin Funeral Home & Cremation Company, Inc. 329-333 West Main Street Batavia, New York 14020.