September 20, 2021 - 2:59pm
Isabelle H. Burr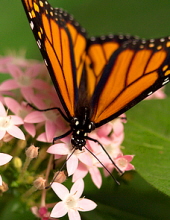 Isabelle H. Burr, 94, passed away on Sunday, September 19, 2021 at East Side Nursing Home in Warsaw. She was born in Nunda, NY on May 10, 1927 to the late Lloyd and Florence (Keating) Hoagland. She was married for 72 years to her husband Lester Burr who passed away in August 2020.
Isabelle was a longtime member of the Attica Artists Group and loved to paint. She also enjoyed baking, reading, golf, gardening, birdwatching and happy times with her family and friends.
She is survived by her children, Norman Burr of Sarasota, FL, Donna (Marc) Andre of Attica, and her grandson Erik (Michelle) Andre of Darien.
A private Graveside Service will be held at the convenience of the family. She will be laid to rest in Forest Hill Cemetery, Attica.
In lieu of flowers, memorials may be made to Stevens Memorial Library, 146 Main Street, Attica, NY 14011. To leave a message of condolence visit www.marleyfuneralhome.com. Arrangements completed by Marley Funeral Home, LLC. 135 Main Street, Attica, New York 14011.