December 3, 2021 - 11:24am
Donald H. Smith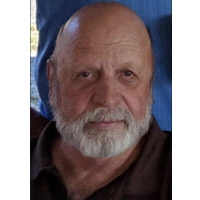 Donald H. Smith, 70, of Pembroke, passed away peacefully at his home, Thursday, November 25, 2021, surrounded by his family.
Don was born on December 6, 1950, in Batavia, a son of the late Daniel and Margaret  Schultz Smith. He was the brother of the late Susan, Mary, Pearl and Daniel Smith.
Don served in the United States Army and retired from CSX Railroad. He was a life member of the Pembroke Fire Department. Some of Don's favorite hobbies were hunting, fishing, weekends at camp, bowling, softball and watching the Bills. He especially loved family gatherings and parties and taking the grandchildren to school and attending all their sporting events.
Don is survived by his beloved wife of 52 years, Debbie Harlach Smith; three children; Mike (Amy) Smith, Kim (John) Senko and Tyler (Amanda) Smith; nine grandchildren: Cody (Dez) and Trent (Scout) Smith, Kendall (Brad), Lilly, Tanner, Cooper and Mary Senko, Holly and Madison Smith; three great grandchildren; Lakelyn, Josh and Everly; brothers; Arthur (Patty), William (Charlotte), Robert (Dorothy), Earl (late Harriet) and Kevin (Bonnie) Smith; sisters; Sandra (Glen) Martin and Laureen Smith.
Many nieces and nephews also survive.
Family and friends may call Tuesday, December 7, 2021, from 3 to 7 p.m. at the C. B. Beach & Son Mortuary, Inc., 4 East Main Street, Corfu, NY. Services will follow at 7 p.m. Burial will be Wednesday, December 8, 2021, at the Western New York National Cemetery at 11 a.m. with full military honors.