December 27, 2021 - 1:10pm
Margaret "Margie" Bower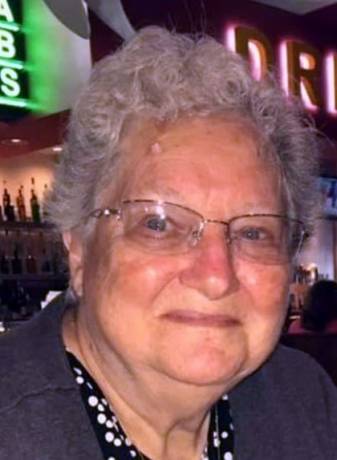 Margaret (Margie) Bower, 90, passed away peacefully in the presence of her loved ones on December 23, 2021 at United Memorial Medical Center.  She was born in Batavia, NY, the daughter of Raffaele and Anna Longobardi. 
As a lifelong Batavia native, Margie spent her early working years as a cook in the Food Service Department at St. Jerome Hospital.  She then became a beloved team member in the meat department at Tops Friendly Markets where she happily worked until retirement.  Under both job titles, she could always be found fully engaged in joyful conversations with co-workers, friends, or any new people she came in contact with. 
When at home, Margie was almost always found in the kitchen preparing a range of her signature food items and was especially known for her Sunday Sauce.  These preparations routinely included special deliveries to her friends and family in Batavia.  Margie was best known for her seemingly endless love for family and friends.  In particular, she was always eager to enjoy long conversations with her children and grandchildren consistently filled with laughs, hugs, and Margie's unique expressions. 
Margie is predeceased by her husband, Robert Bower, nine siblings including Nunzio, Frank, James, Carmen, and Cornelius Longobardi, Lena Cappiello, Theresa Suozzi, Mary Cavalieri, and Antionette Giganti.  She is survived by five children including Louis (Missy) Andolora, Kathy (Rick) Leas, Glen (Cheryl) Andolora, Sheila (John) Hollwedel, and Lisa (Duane) Prine as well as thirteen grandchildren and six great grandchildren.   
Friends are invited to call from 4:00-7:00PM on Thursday, December 30, 2021 at Gilmartin Funeral Home & Cremation Co. Inc. 329-333 West Main Street Batavia, New York 14020. A 10:00AM Funeral Service will be held on Friday December 31st at the Funeral Home. Margie will be laid to rest in Elmwood Cemetery. 
***Masks will be required for calling hours no matter your vaccine status***
Memorials may be made to the donor's choice. To leave thoughts or condolences please visit www.gilmartinfuneralhome.com. Arrangements completed by Gilmartin Funeral Home & Cremation Company, Inc. 329-333 West Main Street Batavia, NY 14020.