December 30, 2021 - 5:09pm
Deborah Rose Kwiatek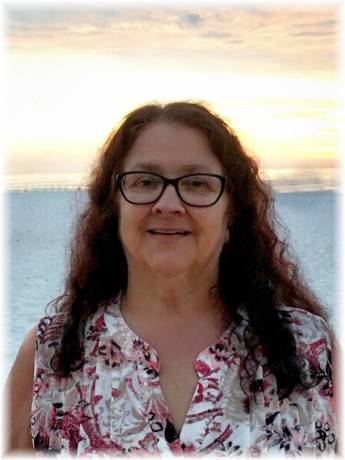 Deborah Rose Kwiatek, age 67, of Darien Center, passed away on Tuesday December 28, 2021 at Buffalo General Hospital in Buffalo, NY.
She was born March 25, 1954, a daughter to the late Louis Arcese and Estelle (Monti) Bielecki. She is predeceased by her husband, Robert Kwiatek, her sister, Geraldine Story, and grandson, Gideon Sundown.
Surviving are her children, Shannon (Jamie) Johnson, Tammy Fuller, Shawn Kwiatek, Kristen Kwiatek (Randy Spring), Mallory McCann, Karli (Jharrett) Sundown, Carissa Kwiatek (Sean Zglinicki), Dylan Kwiatek, James (Taryn) Kwiatek, Gabrielle Kwiatek, and Isaac Kwiatek. She is also survived by her sisters, Nancy Meyers and Marylou Privitera and brother, Louis Arcese and her grandchildren, Breanna, Aralyse, Mackenna and Sydney Johnson, Morgan, Kelsey, Madison, Simon, and Kamryn Fuller, Paisley Loranty, Luke and Sawyer Mezydlo, Levi, Elijah and Randi Spring, Jaelyn Raszewski, Dominic Kwiatek, Lincoln McCann, Dylan Maciag, Daunte, Jasper and Atticus Sundown, Stella Kwiatek, Apollo and Archie Zglinicki, James Rachow, Killian Kwiatek, and Pierce Kwiatek.
Deborah will be most remembered for her love for her family. Her favorite moments were Sunday dinners at her house or enjoying a game of cards with her children or grandchildren. Her home was her happy place and was always filled with love and laughter. She had a kind, loving and graceful heart and always put others first. She was at her happiest with a baby in her arms. She fostered numerous children, for over 30 years, and was a mother figure to so many more within her community, which is how she gained the nickname, Mama Kwi. Her home was open to everyone and was a place of warmth and comfort as you stepped through the door and once you did, she was bustling around the kitchen to make sure you had a home cooked meal. Her genuine heart and character came from a life that was guided strongly by her faith, she took comfort in the word of the Lord.
Friends are invited to call on Tuesday January 4th from 11am to 3pm and 5 to 9pm at Marley Funeral Home, LLC 135 Main Street, Attica, NY 14011. A 10:00am Funeral Service will be held Wednesday, January 5th, at Alden Community Church, 1400 Sullivan Rd., Alden, NY 14004. She will be laid to rest in Darien Cemetery.
***Masks will be required at all services. ***
In lieu of flowers, memorials may be made to Hillside Children's Center, 50 Center Street, Batavia, NY 14020. To leave a message of condolence please visit www.marleyfuneralhome.com. Arrangements completed by Marley Funeral Home, LLC,  135 Main Street, Attica, NY 14011.