January 5, 2022 - 11:08am
Mr. Robert Alan Olmstead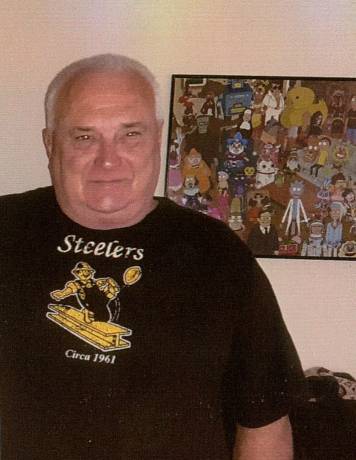 Byron – Robert Alan Olmstead, age 69, of Byron, passed away on Sunday, January 2, 2022 at United Memorial Medical Center.
He was born on January 23, 1952, in Jamestown, a son of the late Malcolm P. and Clara Alice Lyons Olmstead.
Robert retired from Eastman Kodak Company in Rochester where he worked for 34 years. A member of The Church of Jesus Christ of Latter-day Saints in Batavia, Bob volunteered at The Church of Jesus Christ of Latter-day Saints Bishop Storehouse in Palmyra on weekends or any other time he was called upon. He would fill shelves with food and pack and deliver groceries for the needy to Olean, Syracuse, Palmyra, Ithaca, Elmira, Owego, Rome, Batavia, Rochester, Buffalo and anywhere else where there was a need. He was a member of Scout Troop #6031 in Bergen and was known as "The Bug Man" because of his vast knowledge of butterflies, insects and moths. Bob would go to schools, home schools, Boy Scouts, Girl Scouts, Weblos Woods, churches and other groups to teach them about butterflies, moths and other bugs. He taught them about their life cycles, how they eat and how to catch them. He would also teach these groups about trees. Bob loved basketball and was a fan of Penn State Football, the Pittsburgh Steelers and the Buffalo Bills.
Surviving are his wife, Arlene J. Hyer Olmstead; his children, Quentin (Jessica) Olmstead, Aaron Olmstead, Nathan (Allison) Olmstead, Kyle Olmstead and Reed (Shannon) Olmstead; six grandchildren, Connor Olmstead, Olivia Olmstead, Emeralynn Olmstead, Roselynn Olmstead and Wyatt Olmstead; two great-grandchildren, Raelynn and Wesley Olmstead; his brother, Greg Olmstead of Gerry, NY; his sister, Joan (Lowell) Huber of Midway, Utah; four nieces, one nephew; three aunts and fourteen cousins.
He is predeceased by his parents, Malcom P. and Clara Alice Olmstead and his granddaughter, Gracie Olmstead.
There are no prior calling hours. Private services were held at the convenience of the family. Memorials may be made to Missionary Fund-Batavia Branch, in care of Jared Carleson, 841 East Main Road, LeRoy, New York 14482 or Troop #6031 Boy Scouts of America, in care of Scott Swinter, 24 Richmond Avenue, Bergen, New York 14416. He will be laid to rest in Chestnut Grove Cemetery in Pennsylvania. To leave a condolence, share a story or light a candle in his memory, please visit www.bataviafuneralhomes.com.
Arrangements were entrusted to the H.E. Turner & Co. Funeral Home, 403 East Main Street, Batavia.