March 4, 2022 - 1:47pm
Norman J. Kehl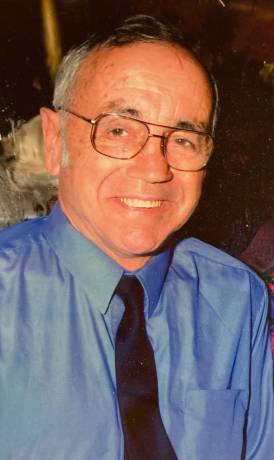 Norman J. Kehl, 83, of Sheldon, passed away on March 2, 2022 at Wyoming County Nursing Facility after a long illness. He was born June 5, 1938 in Sheldon, NY, son of the late Peter J. & Catherine (Fugle). 
He is survived by his wife Carol M. (Minkel) of 63 years, five children, Jeffrey (Nancy), Randall (Marcia), Jason (Melissa), Bryan (Linda) and Julie (Thomas) Jeziorski, twelve grandchildren, great grandchildren and many nieces and nephews. He was brother to the late Robert Kehl (Violet).  He is survived by a brother and sister, Donald (Peggy) Kehl and Joan (John) George.
Norman lived in Sheldon, NY his entire life.  He was a third generation dairy farmer as well as a maple syrup producing enthusiast.  He was a lifelong member of the Sheldon Fire Department and St. Cecilia's/St. John Neumann parish. He was an avid volunteer for the American Red Cross and served on many disaster assignments over his 30 year career. He was involved in 4-H, FFA, Wyoming County Fair and volunteered at Excalibur Leisure Skills. He also was involved in and traveled to Eastern European countries through the VOCA (Volunteers in Overseas Cooperative Assistance) and AIC (Agricultural Industries Confederation) where he worked with farmers to farmers aid programs teaching farmers how to improve agricultural best practices. Along with his involvement with many volunteer organizations, he was employed as a part time truck driver for various companies.
Family and friends are invited to call from 10:00-11:00AM on Saturday March 12, 2022 at St. John Neumann Church, 991 Centerline Rd. Sheldon, NY. An 11:00AM Catholic Mass will immediately follow visitation at the Church.
In lieu of flowers, memorials may be made to Wyoming County American Red Cross, 109 Main St., Batavia NY, St. John Neumann Church, 3854 Main St. Strykersville, NY and Gateway Home, 91 Main St. Attica NY. To leave thoughts or condolences please visit www.marleyfuneralhome.com. Arrangements completed by Marley Funeral Home, LLC, 135 Main Street, Attica, New York 14011.