March 17, 2022 - 2:00pm
Mr. George F. Cunningham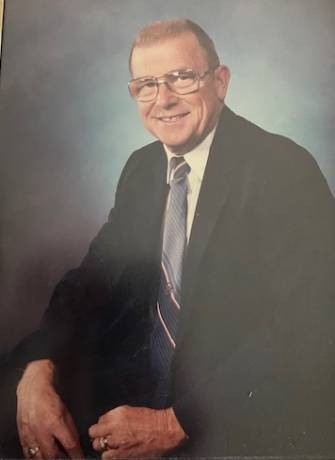 George F. Cunningham was a lifetime resident of Bergen, New York, and passed away peacefully at home on March 16, 2022.
He was born June 20, 1936, at 45 Rochester Street, Bergen, a son of the late Morris and Monica Cunningham. 
George served in the U.S. Army during the Korean War.  He worked at the Genesee County Sherriff's Department.  George then spent the remainder of his working years at the Eastman Kodak Company as a Supervisor of Security for 26 years.   The employees that worked for George respected him and always said he had a work ethic like no other. 
George was a member of St. Brigid Church, American Legion Post 575 in Bergen and a life member of the Bergen Fire Department where he served as President for several years. 
George joins his wife – the love of his life – Marjorie Bates Cunningham in heaven who passed away on January 12, 2022.
He is survived by his daughter, Lisa Crosier (Chuck Bailey); son, Lewis (Linda) Cunningham; grandchildren Michael Crosier (Lexi); Stacey Crosier Cody (Chris Cody) and his great grandchildren whom he adored, Mckenzie and Cayden; and several nieces and nephews. 
George is predeceased by his sister, Ann (Robert) Murphy, and brothers, Jack and Robert Cunningham. 
Friends may call Monday, March 21st from 3 to 7 p.m. at the H.E. Turner & Co. Funeral Home, 51 South Lake Avenue, Bergen.  His Mass of Christian Burial will be celebrated on Tuesday, March 22nd at 11 a.m. at St. Brigid Church, 18 Gibson Street, Bergen.  Private burial, with military honors, will be held at Mount Rest Cemetery, Bergen.  In lieu of flowers the family requests donations to the American Legion Post 575, P.O. Box 207, Bergen, NY 14416. To leave a condolence, share a story or light a candle in George's memory, please visit www.bataviafuneralhomes.com.