March 25, 2022 - 12:30pm
Veronica M.L. (Schum) Frost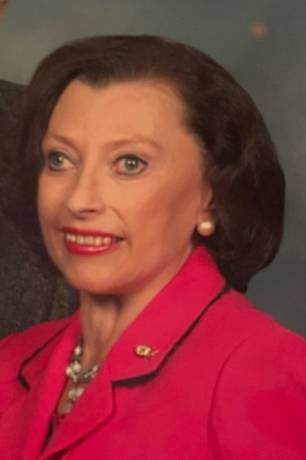 Veronica M.L. (Schum) Frost of Attica, NY peacefully passed away surrounded by her beloved husband and family on Wednesday, March 23, at Roswell Park Intensive Care Unit, Buffalo, NY, at the age of 67.  Born August 5, 1954, she was the daughter of Robert and Loretta Kriger Schum.   
Veronica was a 1972 graduate of Attica Central High School, earned an Associates degree from Genesee Community College, and went on to earn a  Bachelors degree in Psychology from the University of Buffalo in 1976.  She began her career as a tutor at SUNY Fredonia, also teaching at Holy Trinity School in Dunkirk. She returned to Western New York in 1978 to accept a Teachers' Aide position at BOCES, now Genesee Valley Educational Partnership.  She joined the Genesee County Job Development Department in 1984 as an employment and training counselor.  In 1988, she was promoted to senior employment and training counselor, a position she held until her retirement on December 19, 2019. During that time, she was instrumental in developing the YWCA "Power Up" program to help women develop job skills.  She also developed and taught several workshops for the Dept. of Social Services to help participants become self-sufficient, and she was recognized for exceeding program goals by 100%.  She started a monthly newsletter for the agency's participants and led the Customer Service and Sales Training Center of WNY.  Veronica was part of the team that first developed the Regional Action Phone (RAP) and was its director for several years.
Veronica was an active member of Ss. Joachim and Anne Parish, Attica, NY, as a church lector and Eucharistic minister.  She loved being a part of the Faith Formation team, preparing children to receive their sacraments.  Veronica loved arts and crafts, visiting local farmer's markets, but her biggest joy came from traveling with her husband and being with her family. 
She will be greatly missed by her husband of 35 years, Robert L. Frost; sister Catherine T.(George) Uhly, and brother Thomas R. Schum, nieces and nephews Katrina Uhly (Christian Carydis), Laura Uhly (John Swinton), Diana (Brett) Shirley, William (Ann) Schoenrock, Sharon (Jay) Anderson, Elisa Frost, Geoffrey Frost, Loni (Will) Orlet, Patty (Gene) Naujock, and Ernie Nelson;  many grand-nieces and nephews, as well as her beloved friends. 
Calling hours for Veronica will be Wednesday, March 30, 2022 from 4 – 7 pm at the Marley Funeral Home, LLC 135 Main Street Attica, NY 14011.  An 10:00AM Mass of Christian Burial will be celebrated at Sts. Joachim & Anne Parish 50 East Ave. in Attica on Thursday, March 31, 2022 followed by internment at St. Vincent's Cemetery, Attica. 
Memorials for Veronica may be made to Sts. Joachim & Anne Church or Roswell Park www.roswellpark.org.  For more information please call (585) 591-1212 or to leave a message of condolence visit www.marleyfuneralhome.com. Arrangements completed by Marley Funeral Home, LLC, 135 Main Street, Attica, NY 14011