April 20, 2022 - 8:52am
Jake "Stepper" Stepp Sundown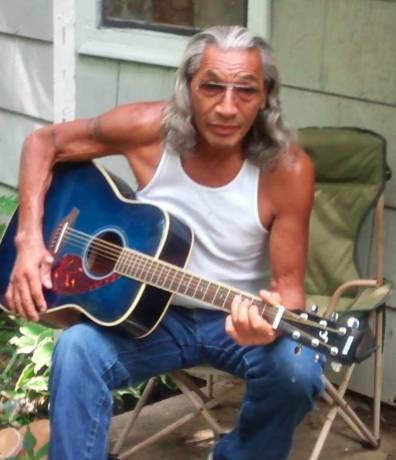 Jake "Stepper" Stepp Sundown, age 70, of Summit St. in LeRoy, passed away on Saturday April 16, 2022 at United Memorial Medical Center with his loving family around him, after a lengthy illness. Jake was born in Warsaw on August 28, 1951 to the late Patricia Sundown Petrie and the late James McKinley Stepp.
Jake was well known on the music scene, sitting in with many local bands over the years and participating in the yearly Batavia Ramble. His many professions included building water towers, welding, tree trimming and eventually retiring from Moffit Fan in LeRoy. He will be remembered as a great friend who was always willing to help and will be greatly missed by his family and friends.
He is survived by his longtime partner; Chris Lucas; daughter Danielle (Julio) Sundown Lopez; son Jharrett (Karli) Sundown; stepdaughter Kelly Lucas; grandsons Manny, Nate, Akeem, Amir, Dylan, Daunte, Jasper and Atticus; step-granddaughters Sydney and Danilee and his canine best friend Jessie AKA PoohBear. Also surviving are his sister Linda (Greg) Ryan; brother Bruce (Jackie) Stepp, along with many nieces, nephews and cousins. Jake was predeceased by his brothers Ronny Stepp of Batavia, Bill Stepp of Tennessee and grandson Gideon Sundown.
There will be no prior calling hours. A Celebration of Life is being planned for a later date at the convenience of the family.
Memorials may be made to the family c/o Danielle Sundown Lopez 5580 Oatka Rd. Warsaw, NY 14569. To leave a message of condolence please visit www.gilmartinfuneralhome.com. Arrangements completed by Gilmartin Funeral Home & Cremation Company, Inc., 329-333 West Main Street, Batavia, New York 14020