May 16, 2022 - 9:32am
​Sande L. Vincent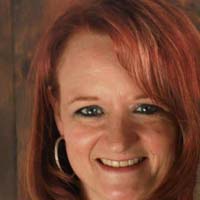 Sande L. Vincent, 46 of Enola, PA, entered into heaven to join her sister, Brandi Vincent on May 10, 2022, after a long battle with cancer.
Sande is survived by her Mother, Joyce (Lester) Pilc of Enola, PA and Father, Danny (Debbie) Vincent of Corfu, NY. She is also survived by her brother, Philip (Cammie) Pilc of North Tonawanda, NY, grandmother, Anna Balicki of Batavia, niece Sierra Booker, nephews Codie Cronk and Trevor Booker, along with many aunts, uncles and cousins.
Sande had many loves in her life, one her cuddle buddy Odie (cat) and had a special relationship with two little ladies - Alannah and Lyric.
Family and friends may gather at the C. B. Beach & Son Mortuary, Inc., 4 East Main Street, Corfu, on Monday, May 16th from 10 to 11 a.m. followed by burial at Hillside Cemetery, Angling Road, Corfu, NY.