May 20, 2022 - 8:15am
Veronica C. Rapp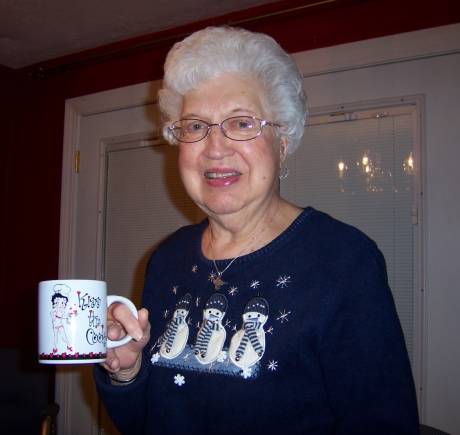 Veronica C. Rapp, 98, of Hilton, passed away peacefully on May 18, 2022 at Unity Hospital.
Veronica was born August 2, 1923 in Rochester, a daughter of the late Edward and Irene (Streb) Herbst.
Veronica loved spending time with her family and friends, especially playing Scrabble with them.  She enjoyed coffee along with sewing, ceramics and Facebook, where she had many friends and family.  Veronica owned and operated the former Batavia Motel.
Surviving are her children, Lawrence (Charles Harrington) Letter of Atlanta, GA, Richard (late Bonnie) Letter of Mechanicsville, VA, Kathi (Donald) Conklin of Rochester, NY, Steven (Carol) Letter of Kent, WA and David (Dawn Dunlavey) Letter of Mechanicsville, VA; six grandchildren; seven great-grandchildren; one great-great-grandchild and several nieces and nephews.
Preceded in death by husbands, Robert Letter and George Rapp; son, Robert Letter, Jr.; brothers, Elmer Herbst and William Herbst and sisters, Marion Schulwitz, Irene Young and Dorothy Schaubert.
Family and friends are invited to call on Sunday from 1:00 p.m. to 4:00 p.m. at the H.E. Turner & Co. Funeral Home, 51 South Lake Ave. in Bergen.  Veronica's Funeral Mass will be held at 10:00 a.m. on Monday at St. Brigid Church, 18 Gibson Street, Bergen.  She will be laid to rest in St. Brigid's Cemetery, Bergen.  
In lieu of flowers, memorials may be made to Genesee Cancer Assistance,127 North Street, Batavia, NY 14020 www.geneseecancerassistance.org/donate or to the School of the Holy Childhood, 100 Groton Parkway, Rochester, NY 14623, www.holychildhood.org.  
Please leave a condolence, share a story, or light a candle at www.bataviafuneralhomes.com.