May 23, 2022 - 5:52pm
Mr. Robert Luke Shell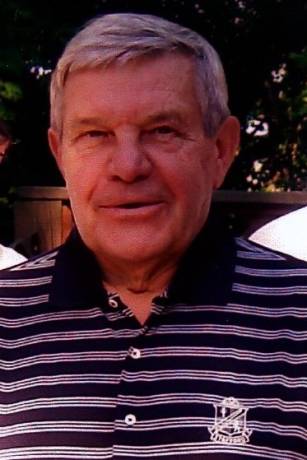 Batavia - Robert Luke Shell, age 85, of Batavia, passed away on Sunday, May 22, 2022 at Premier Genesee Center for Nursing and Rehabilitation.
Bob was born on January 13, 1937, in South Williamsport, Pennsylvania, the only child of Chester Heaks Shell and Ruth Angeline Siefert Shell. As a young boy, he loved roaming the Pennsylvania woods - especially in the company of those who would become his lifelong friends.
A graduate of Lycoming College in Williamsport, Pennsylvania, Bob served in the United States Army from 1959-1961 as an MP in Verona, Italy. Following his return from military service, he settled in Batavia, where he devoted himself to his family, his community, and multiple small business that he owned and tirelessly operated through the years.
Bob was known throughout Batavia - not only as the owner of the Hub Restaurant and Midtown Motel, Optimum Realty, and Shell Associates Appraisals, but also as a member of the Rotary Club and St. Paul Lutheran Church, through which he dedicated himself to his faith and his community through service. In addition to the love he showed his family, friends, and community, Bob found joy in so many different things, including his dogs; the Penn State Nittany Lions; Christmas music and decorations; Italy (and speaking bad Italian); working in the garden; listening to jazz; making sauerkraut; taking a drive; playing golf and tennis; going skiing, fishing, and camping with his children; and monitoring the weather (both locally and wherever his children may have been at any given moment). Always excited to talk to people, he thrived on making connections with others - whether they were family, friends, or literally any waiter at any restaurant he ever visited.
Bob spent his life giving to his family and friends, and he will be dearly missed by all who knew him.
Bob is survived by his loving wife of 49 years, Lisa Marie Long Shell; his children, Elaine (Robert W. Reyes, Jr.) Shell, Eric Shell, Walter Shell, Jonathan (Lisa) Shell, Susan (Andrew Schulte) Shell, and Ben (Mallory) Shell; and grandchildren, Elizabeth Shell, Erin Shell, Olivia Shell, Zoe Schulte, Clara Schulte, and Callum Shell.
Friends may call on Wednesday from 4 pm to 7 pm at the H.E. Turner & Co. Funeral Home, 403 East Main Street, Batavia. Funeral services will be held on Thursday at 11 am at St. Paul Lutheran Church, 31 Washington Avenue, Batavia. In lieu of flowers, memorials may be made to St. Paul Lutheran School, 31 Washington Avenue, Batavia, New York 14020. He will be laid to rest in Grand View Cemetery, Batavia. To leave a condolence, share a story or light a candle in his memory, please visit www.bataviafuneralhomes.com.