October 8, 2022 - 12:04pm
Chris M. Cashmore
posted by
Ronald Konieczny
.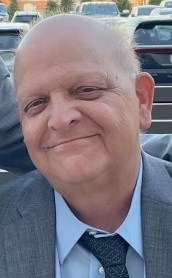 Chris M. Cashmore, 66 of Akron and formerly of Clarence, passed away Friday (October 7, 2022) at his residence under the comforting care of his family.
He was born March 5, 1956 in Buffalo, NY, a son of the late Robert and Laura Lanthier Cashmore.
Chris was employed as a purchasing manager by Filtration Unlimited in Akron for 35 years prior to his retirement. He enjoyed fishing, golfing, camping, attending concerts, hot air balloon rides, playing hockey and softball. He was known to his daughters as the best soccer dad a daughter could ever have. He will be missed by anyone who knew him.
He was the husband of the late Patricia Cashmore who passed away in 2020 and brother of the late Charles Cashmore.
Chris is survived by his loving daughters, Courtney (Andrew) Clouse and Ali (Anthony Scinta) Cashmore. Grandchildren, Austin and Evan Clouse and Kira Scinta. Brother, Curtis (Janis) Cashmore. Companion, Kathleen Herle McCarthy. Also survived by nieces and nephews.
Family and friends are cordially invited to share thoughts, condolences and fond memories on Saturday (October 15th) from 9am-11am at the Calvary Baptist Church, 12752 Lewis Rd, Akron, NY, where a Memorial Service will commence at 11am.
Memorial contributions in his name may be offered to Homecare & Hospice, 29 Liberty St., Suite 6, Batavia, NY 14020. Expressions of sympathy may be shared with the family at: www.mcandrewfuneralhomes.net.
ARRANGEMENTS WERE ENTRUSTED TO THE J. LEONARD McANDREW FUNERAL HOME, LLC, 32 JOHN ST., AKRON, NY 14001. RONALD KONIECZNY II, II, DIRECTOR.