November 20, 2022 - 7:22pm
June R. Kanaley
posted by
LaVern Falcone
.
June Kanaley, 92, of LeRoy, passed away on Friday, November 18, 2022. She was a beloved wife, mother, and grandmother who had a unique ability to make others laugh. June was a member of Our Lady of Mercy Parish and the American Legion. She loved spending time with her family, dancing, reading, angels and the Buffalo Bills.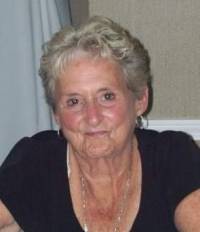 Born in Jamestown, NY, she was the daughter of Merrill and Margaret Rogers. In addition to her parents, she is predeceased by her loving husband, Ronald Kanaley, her brothers, Edward and Roger Rogers, sister-in-law, Mary Alice Rogers, brother-in-law, John Kanaley, and sister-in-law, Mary Kanaley.
     June will be sadly missed by her daughters, Christine (David) Baker, Pamela (Thomas) Rider and Patricia (Guy) Clark; grandchildren, Kimberly (Michael) Amico, Erin Baker, Katherine (Shannon) Whaley, Caylin (Stephen) DePuy, Daniel (Erin) Rider, Adam Clark, Connor (fiancée Becca) Clark; great-grandchildren, Mikayla and Sean Amico, Isaac and Sarah DePuy, and Jade and Brayden Whaley; sister-in-law, Angeline Rogers, nephews, Steve (Chris) Rogers, Greg (Jody) Rogers and niece, Ann Marie (Rick) Suttell.
     Family and friends may call Tuesday, Nov. 22 from 4 ~ 7 P.M. at the Falcone Family Funeral & Cremation Service Inc., 8700 Lake St. Rd., LeRoy.  Her Mass of Christian Burial will be held on Wednesday, Nov. 23 at 11:00 AM at Our Lady of Mercy Parish, St. Peter's Church, 44 Lake St., LeRoy.
     In lieu of flowers, memorials may be made to St. Jude Children's Research Hospital or the Epilepsy Foundation of America.
     Your memories and condolences may be shared with June's family at www.falconefuneralhome.com.