LeRoy ~ John C. Zimber passed away on January 8, 2023 after a brief illness.
Image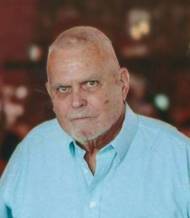 Born in 1940, John was and lived as a member of the Greatest Generation.  He often said the best times were behind all of us.  John worked at and retired from Rochester Telephone of his entire adult life.  John had many side hustles, from a snowmobile repair shop in Rush, to Milewood construction and Charter Captain.  John lived large and said, that he did about everything he wanted to in life, including a trip to Japan with his young grandkids.
     He asked for little and gave far more.
     John is survived by his "Together Forever" partner of 30 years, Nancy (Miller) Tash; his sister, Karen (Reed) Brown of Michigan; daughter, Sue Ingalls (Cheryll Mitchell); 3 grandchildren, Corey Ingalls (Emily Neth), Jamie (Jordan) Filio and Leslie Ingalls; son, Scott Zimber (Kyoko); 2 grandchildren, Sean Zimber (Momo) and Hana Zimber; along with 4 great-grandchildren, Jaxson, Remi, Macedon and Finley.
     He also leaves behind cousins and too many friends to list.
     At John's request, there will be no prior visitation.  Family and friends are invited to attend his Rite of Christian Burial to be held on Monday, March 13 at 11:00 AM at Our Lady of Mercy Parish, St. Peter's Church, 44 Lake St., LeRoy.  Interment will be private in Machpelah Cemetery.
     In lieu of flowers, memorials are suggested to Mercy Flight EMS, 100 Amherst Villa Rd., Buffalo, NY 14225.
     Your memories and condolences may be shared with John's family at www.falconefuneralhome.com.