Image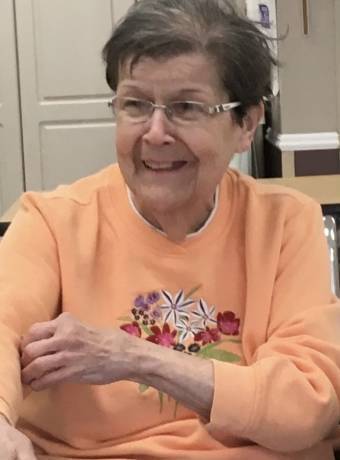 Batavia - Betty J. "Boogie" Morgan Luperino, age 83, passed away on Friday, December 30, 2022 at the LeRoy Village Green Nursing Home.
She was born on May 11, 1939, in Warsaw, a daughter of the late Charles Morgan and Florence Burse Morgan.
A 1957 graduate of Notre Dame High School, Betty graduated from the Catherine McCauley School of Practical Nursing in 1959. An LPN at the former St. Jerome Hospital, Betty also did spiritual care at area hospitals following her retirement. Betty was a member of St. Joseph's Church, board member and trustee emeritus of The Jerome Foundation, volunteer and former board member for St. Jerome Guild and volunteer at Crossroads House.
 
Betty took pride in being a nurse; she was a true caregiver.  She loved being with others whether it was a Notre Dame get together, meal with friends, or visiting with family and friends.  Betty was known for enjoying a good story and a good laugh.  She was a wonderful Aunt to her nieces and nephews; she was a big part of their lives that they are grateful for.  Telling stories of growing up with Aunt Betty always ends with laughter and love.
Her husband, Joseph J. Luperino, passed away on December 23, 2007.
She is survived by several nieces, nephews, great-nieces and great-nephews.
She is the sister of the late Kenneth (Virginia) Morgan, Mary Louise (Leonard) Iannello, Phyllis (John) Mulcahy and Donald (Kay) Morgan.
There are no prior visiting hours. Betty's Mass of Christian Burial will be celebrated on Friday, January 20, 2023 at 11 am at St. Joseph's Church, 303 East Main Street, Batavia. She will be laid to rest in St. Francis Cemetery, LeRoy. In lieu of flowers, memorials in her name may be made to Crossroads House, P.O. Box 403, Batavia, New York 14021. To leave a condolence, share a story or light a candle in her name, please visit www.bataviafuneralhomes.com.
Arrangements have been entrusted to the Bohm-Calarco-Smith Funeral Home, 308 East Main Street, Batavia.