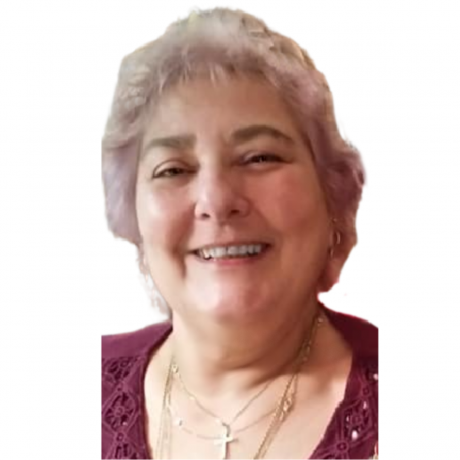 Maryellen Wilber, age 68, passed away on Friday, March 17, 2023, after being involved in a traffic accident. She was born November 8, 1954 in Batavia, New York, to the late Salvatore "Sam" and Domenica "Dorothy" Zanghi and was preceded in death by her brothers, Phillip and David "Davey Joe" Zanghi.
Maryellen truly lived life to the fullest through simple pleasures; being with family and friends, serving her community, and exemplifying her Christian life. She had an ability to reach people in a deep and positive way. Maryellen lived a life of service to others; from her early work helping the HIV/AIDS community, to the Community Peace Garden, the Altar and Rosary Society and serving as a Eucharistic Minister for those that are elderly and unable to attend Mass. She had a way to reach the people who needed an advocate the most. It brought her such joy to give a voice to the voiceless and provide an open heart and a warm hug.
She is survived by her husband; Jeffrey; a daughter Bethany (Peter); sisters Rosanne Wray and Michelle Gaylord; her grandchildren Isabella, Luca, Serafina and Tomasso, and many aunts, uncles, nieces, nephews, cousins and godchildren.
Family, friends, and others whose lives Maryellen touched are invited Friday March 24, 2023 to Gilmartin Funeral Home & Cremation Co. Inc. 329-333 West Main St. Batavia, NY 14020 from 3:00-7:00PM to reminisce, grieve, support each other and, of course, just be together. A 9:30AM Mass of Christian burial will be held on Saturday, March 25th at Resurrection Parish, 303 E Main St, Batavia, NY.
Memorials can be made to All Babies Cherished in Batavia, NY and the family. To leave an online message of condolence visit www.gilmartinfuneralhome.com. Arrangements completed by Gilmartin Funeral Home & Cremation Company, Inc. 329-333 West Main Street, Batavia, New York 14020.