Image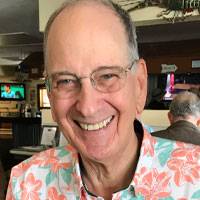 Kenneth Forrest Witt (Ken), 80, residing in Punta Gorda Florida, a Professor of Mathematics at Genesee Community College in Batavia NY (retired 1999), passed away peacefully April 12, 2023. 
Ken was born October 26, 1942 in Chicago, IL to Harold A. Witt and Ethel (Price) Witt. 
He was a graduate of Southern Illinois University with a BA in Mathematics and MS in Mathematics from Illinois State University.  
Ken, a former resident of Batavia and Elba NY, served on the Batavia City Council and the Elba Village Board.  He was also active in the Batavia and Elba Rotary Clubs and Past Commodore of the Oak Orchard Yacht Club. 
He is survived by his by his wife, Jacqueline Wilson Witt, whom he married March 21, 1964; his sons LTC(r) Kenneth C. Witt (Kenny) and Kevin C. Witt of Reston VA; Stephen E. Witt of Williamsville NY; his brother Harold (Bud) Witt, sister Sharon Saidi; brother Ken Wessling; his grandchildren Ryan, Connor, Madison, Alexa, Krista, and Eric Witt 
Ken had a lifelong passion of sailing, fishing and antique cars.  He was known for his wonderful smile. 
Donations can be made to the Rotary Club of Batavia NY.