September 2, 2015 - 6:58pm
Debra L. Boxler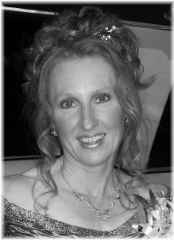 Debra L. Boxler, 57 of Varysburg, passed peacefully surrounded by her family September 1, 2015 at Roswell Park Cancer Institute in Buffalo. She was born February 28, 1958 in Warsaw, William (Shirley) Safford Sr. of Gainesville and Avis (Schoff) Wilcox of Warsaw.
Debra was a longtime member, active volunteer and church school teacher at Sts. Joachim & Anne Parish in Varysburg. She was an extremely faithful woman that loved to attend church and pray, especially to the Blessed Mother. She rarely spent anything on herself, always giving time and gifts to others. Debra was willing to help anyone in need at any time from a phone call, card or even sitting with them in the hospital. She always loved volunteering her time to charitable organizations.
She worked with her husband and his family on Boxler Dairy Farms doing a lot of the bookkeeping, but her talent hardly stopped there. Debra enjoyed the farm life and being active outdoors. Some of her favorite activities included camping, cooking, gardening and spending time with her family and friends. She loved animals, especially horses and horseback riding. She was a woman of great generosity and faith, putting only God above her greatest love…FAMILY.
She is survived by her beloved husband of nearly 33 years Hans J. Boxler Jr.; loving daughters Melissa (Anthony) Kibler; Melinda Boxler all of Varysburg; Brittany (Fiancé John Patrick) Boxler; Christina Boxler both of Playa Vista, CA; grandchildren Lexi and Levi Kibler of Varysburg; siblings William Safford Jr.; Sherry Walton both of Gainesville; Amy (Alan) Roth of Warsaw; father and mother-in-law Hans (Rose) Boxler Sr. of Varysburg; brother and sister-in-laws Kathleen (Rick) Luce; Barbara (Jeff) Dominesey; David (Ella) Boxler; Thomas (Lisa) Boxler; Michael Boxler all of Varysburg; Susan (Jeff) Cusmano; Lori (Chris) Domes both of Attica; along with many nieces and nephews.   
Friends are invited to call on Monday September 7, 2015 from 3-9 PM at Marley Funeral Home, LLC 135 Main Street Attica, New York 14011. An 11:00 Mass of Christian Burial will be held on Tuesday September 8, 2015 at Sts. Joachim & Anne Parish 2311 Attica Street (Rt. 98) Varysburg, NY 14167. She will be laid to rest in St. Joseph's Cemetery, Varysburg.
Memorials may be made to Varysburg Volunteer Fire Department 2446 NY-98, Varysburg, NY 14167. For more information please call (585) 591-1212 or to leave a message of condolence please visit 
www.marleyfuneralhome.com
. 
Arrangements completed by Marley Funeral Home, LLC. 135 Main St. Attica, New York 14011.