September 24, 2015 - 7:38pm
James R. "Jim" Smith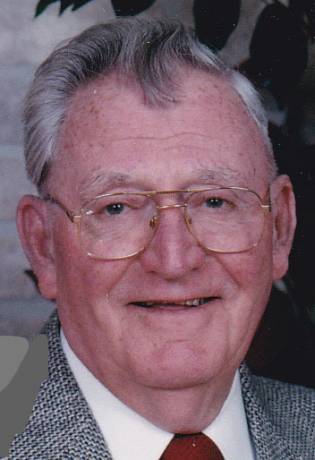 East Bethany - James (Jim) Richard Smith, devoted husband, father, grandfather, and great grandfather, 87, of East Bethany, passed away peacefully at his home on Thursday, September 24, 2015 surrounded by his loving family after a long illness.    
He is survived by so many who love him: his beloved wife Agnes Ann Dillon Smith, his "Sweet Love" of 62 years, daughter Sharon (Larry) Smith of East Bethany and The Villages, Florida, and their children; Kristie (Chris) Toomath of Los Angeles, California (Kayla Ferreira, Braxton and Brodie Toomath), Katie (Glenn) Taylor of Pavilion (Jacob and Ayden), Ryan (Kristie Noelle) Smith of Victor (Riley and Gabriella), daughter Cynthia (Thomas) Schubmehl of East Pembroke, and their children; Erin (Steven) Jacobson of Princeton, New Jersey, Brian (Katelyn) Schubmehl of Boston, Massachusetts (Eleanor), and daughter Peggy (Douglas) Fuller of Delevan, and their children; Cassidy (fiance, Justin Schwab) of Chaffee, Dillon and Megan of Delevan, and Julienne Rice (Nick Benton) of Rochester.  
 Mr. Smith is also survived by a sister, Nancy (Charles) Rieks of Greeneville, Tennessee; two sisters-in-law, Elma Smith of LeRoy, and Mary Jane (Ronald) Heywood of East Bethany, two special sisters; Judy (Nicholas) Cecci of Corning, and Patti (Robert) Nephew of Warsaw, his extended family Amy Jo and Marty Griffith of Clarence Center and their children Taylor Leigh (Jacob Amankwaah) of Buffalo, Sammi Jo (Luke) Gill of Eden (Marleigh Jo and Henry),  a special daughter, Jane (Rick) Scott of Stafford, and many nieces, nephews, cousins, and friends.  Mr. Smith was known to many outside of his "biological" family as "Grampa Jim."
 Mr. Smith was born August 6, 1928 in Hornell, New York, a son of the late Daniel Patrick and Mary Jane Reese Smith. He attended school in Batavia, and later attending and graduating from Alexander Central.
 Mr. Smith had a long career at Niagara Mohawk Electric Company as a lineman, a rural representative, and a district operator, and lastly as a service man. He also took great pride in his very long tenure serving as Secretary Treasurer of the Rural Cemetery Association. He volunteered his time as an electrician generously to the East Bethany Presbyterian Church, the Bethany Firemen's Carnival, Immaculate Conception Catholic Church, and many family friends. He was extremely hardworking, whether the work was volunteer or paid.
 James was predeceased by his parents, Daniel and Mary Jane Smith, his twin brother John R. Smith, and his sister Diane J. Smith Wheatley.
 Mr. Smith's family would like to thank the many people and agencies who have made these last years of his life so much easier to manage; The Rev. Walter Wenhold for pastoral care, his Visiting Nurse Association nurse, Sue Nevinger, RN, Homecare & Hospice for their support, Connie and her staff at the Lake Plains Dialysis Center here in Batavia, Sue Riner, NP for her wonderful care throughout the years, and his nephrologist Dr. Rebecca Monk who became a friend. Additionally, the family would like to thank our family and friends who have been there for Jim and for them during this difficult time.
Friends may call on Saturday from 3 to 6 p.m. at H.E. Turner & Co. Funeral Home, 403 East Main Street, Batavia.  A Funeral Service officiated by The Rev. Walter Wenhold will be celebrated at 1 p.m. on Sunday, September 27th at East Bethany Presbyterian Church, 5735 Ellicott Street Road, East Bethany, New York. Burial will immediately follow the funeral service in the East Bethany Cemetery. In lieu of flowers, donations or memorials can be made to the East Bethany Presbyterian Church, the Bethany Fire Department, or Lake Plains Dialysis Center (Batavia Location).  Please leave a condolence, share a story or light a candle at www.bataviafuneralhomes.com.