October 19, 2015 - 7:10pm
Abby Lyon Avery Stone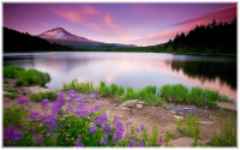 Abby Lyon Avery Stone, 60, of Attica, passed away October 10, 2015 at her home surrounded by the love of her husband and three sons.  She was born December 10, 1954 in Eastport, Long Island to the late Alan (Helen Lyon) Avery Sr. 
Though cancer took her life, it could not dim her smile, nor mute her spirit; the love, kindness and compassion she shared with family and friends shined through every day in spite of it.  
Abby was the youngest of her three siblings: Debbie, Libby and Alan. She grew up in Union Springs, NY and was a graduate of Union Springs High School. She studied marine biology at Southampton College of Long Island University and then received her Bachelor's Degree in Biology from Skidmore College in Saratoga Springs, NY where she did her thesis on the nesting habits of Pileated Woodpeckers. Abby and her husband Garry met at Camp Greenkill in Huguenot, NY where they were both counselor/naturalists and were married just seven months later on November 18, 1978. She worked as a special education aide in the Hudson Falls School System until the birth of her first child, Benjamin, in 1982.  She then became a full time mother devoting herself to the upbringing of her three boys. While in Hudson Falls, Abby and her husband, Garry, started the Southern Adirondack Audubon Society in Glens Falls, NY which is still active and functioning as a conservationist organization to this day. The family moved to Attica, NY in 1985 one week after the birth of their second son, Christopher, in order to be closer to family.  Her youngest son James was born in 1989 and after he enrolled in Prospect Elementary, Abby worked as a teacher assistant in the Attica School System for 17 years. Abby was an active birdwatcher and gardener.  She participated in numerous Christmas bird counts and Buffalo Ornithological Society counts and along with her husband completed the Master Gardener program with the Cornell Cooperative Extension in Genesee County.  She loved arts and crafts and specialized in driftwood Santa's for Christmas.
She is survived by her loving husband Garry Stone of Attica; sons Benjamin and Christopher of Greece and James Stone of Rochester; siblings Alan (Kathleen) Avery Jr. of Toms River, Debbie (Wayne) Guenther of Batavia and Libby (John) Haus of Binghamton along with several nieces and nephews. 
There will be no prior calling hours. A 10:00AM Memorial Service will be held on Saturday, October 31, 2015 at the First Presbyterian Church 115 Main St. Attica, NY 14011. 
In lieu of flowers, the family asks that donations be made in Abby's name to the Finger Lakes Land Trust, 202 East Court Street, Ithaca, NY 14850.  http://www.fllt.org/donate/.  For more information please call 585-591-1212 or to leave a message of condolence please visit www.marleyfuneralhome.com. Arrangements completed by Marley Funeral Home, LLC. 135 Main Street Attica, New York 14011.