October 26, 2015 - 2:53pm
Clayton W. Sharp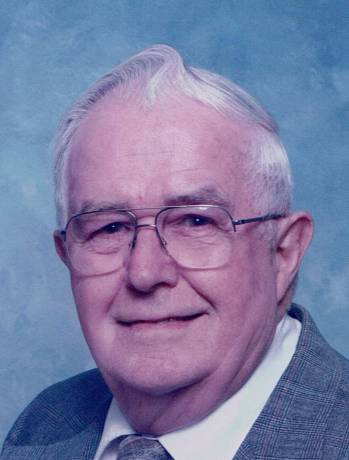 Oakfield - Clayton W. Sharp, 93, lifelong farmer and Oakfield resident, died Saturday (October 24, 2015) at Tender Loving Family Care-Canalview in Albion.
He was born February 24, 1922 in Oakfield, a son of the late Charles and Ruth (Lovejoy Lewis) Sharp.
Clayton was a member of the Genesee County Farm Bureau and also the First Baptist Church of Elba, having served as a deacon and trustee.  He delivered meals on wheels for over 12 years.
Survivors include his wife, Helen (Billings) Sharp of Oriskany Falls; three sons, Vernon Sharp of New Hampshire, Gene (Connie) Sharp of Basom and Brian (Pamela) Sharp of Poplar Bluff, MO; one daughter, Crystal (Thomas) Wager of Victor; one brother, Willard Sharp of West Virginia; 14 grandchildren, 34 great-grandchildren, one great-great-grandchild and nieces and nephews.
He is predeceased by his first wife, Doris Ruth (Woodworth) Sharp, a brother, Edward Sharp, his twin brother, Clifford Sharp, three sisters, Mary Ives, Eleanor Shuknecht and Elizabeth Shuknecht, a grandson, Scott Sharp and a granddaughter, Stephanie Malone.  
Calling hours are Thursday from 12:00 p.m. to 3:00 p.m. at the First Baptist Church of Elba, 31 South Main Street, Elba.  Services will be at 3:00 p.m. on Thursday also at the First Baptist Church of Elba. Private burial will be in Reed Cemetery, Oakfield.  
In lieu of flowers, memorials may be made to Gideon's International, P.O. Box 50, Batavia, NY 14021. 
Please leave a condolence, share a story or light a candle at www.burdettandsanford.com.
Arrangements were completed by the Burdett & Sanford Funeral Home, Oakfield, (585) 948-5325.