September 28, 2020 - 12:23pm
Attica author's newest book 'Candle in the Rain' delves into 1997 murder of Ann Rippel in Bethany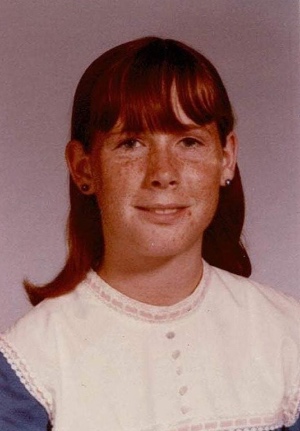 Submitted photo and press release:
Attica author Rob Thompson has released his 17th book, but only his second historical fiction. "Candle in the Rain" is the story of the 1997 Genesee County homicide of Ann Rippel (inset photo, right).
Her body was found in the Little Tonawanda Creek near Brookeville and Creek Roads in Bethany. No arrest has ever been made and Ann's case has been labeled cold for many years.
"I've been working on a book about Ann's case for a couple of years now," Thompson said, "I had to be very careful, I was limited in what information I could access, and I remained in touch with the Genesee County Sheriff's Department along the way to make sure I wasn't jeopardizing an active investigation.
"Above all I wanted to be respectful to Ann and to her family; so historical fiction seemed to be the best way to go. I don't deviate from known facts of the case, but I do incorporate some fictional elements around those publicly known facts."
Thompson uses vivid imagery in telling his own personal story and that of Rippel's.
"I found it a good opportunity to share with my readers aspects of our lives they may not know," Thompson said. "Poets, balladeers, and purveyors of prose have bemoaned at how close their protagonists have been during the layout of damnable syntax. I've been personally close to many things in life, so close at times. I've been close to winning, close to losing, close to God and awfully close to His rival." 
"In my opinion, the investigating officers are and have been very close to solving this case, I believe it comes down to just one or two things or even just one long-silent voice stepping forward. I wanted the readers to know Ann was a very real person and not a just a dusty file folder…for example what might she had said to her family if she had been given a chance.
"Perhaps she would have something like this…
"If tomorrow starts without me…if the sun should rise and find your eyes filled with tears for me; I wish so much you wouldn't cry the way you did today…God looked down and smiled at me. He said, your life on Earth has passed, but here, life starts anew. You have been forgiven and now at last are free."
Thompson said, "I conclude the book with my providing a behavioral profile on a possible suspect to the family. My background in psychology and literary psychoanalytical criticism aids me during such pursuits. Based on studying the scene, the public information on the crime and after interviewing Ann's family my detailed profile concludes with the labeling of the possible suspect as a sociopath.
Because of COVID-19, there may be no public signings, the book is available on Amazon (paperback, $9.29) and if anyone knows anything about Rippel's case, or have heard about what may have happened during that April in 1997 please call the Genesee County Sheriff's Department.