December 15, 2011 - 9:24pm
Santa visits Alexander School
Santa took a break from his busy schedule to visit Alexander school tonight.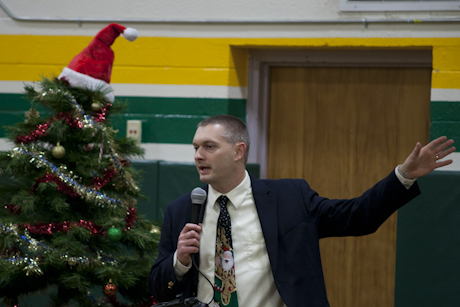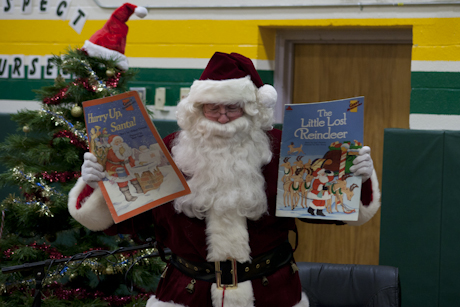 After reading two stories, it was time for Santa to hear what everyone wanted for Christmas.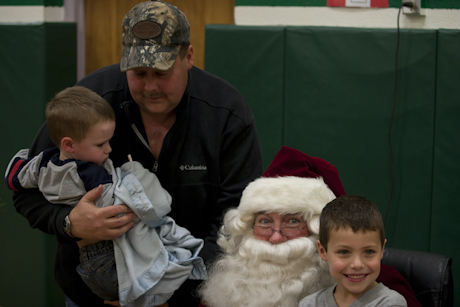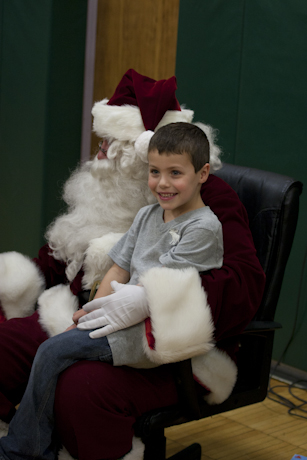 Then everyone gathered in the cafeteria to frost and decorate cookies!
December 16, 2011 - 7:51am
#1
A far contrast to what Batavia does or promotes .Alexander is a public school and they don't have aproblem celebrating Christmas . Puzio takes notes , because this is what should be going on in Batavia also . Our kids should have more exposer to positive things as Christmas brings
December 16, 2011 - 8:55am
#2
When I was in 2nd grade there was a girl who was a Jehovah Witness. With her parents blessings she was put in charge of the music & lighting for our Christmas play. To this day I remember what a big deal it was that she was allowed to command the phonograph & flicker the lights to signal the start of our production. She took her position very seriously and did an excellent job. When the teacher gave her a curtain call everyone applauded.
No one demanded that we didn't have a religious celebration, no one demanded that everyone participate.
Bravo Alexander !
December 16, 2011 - 9:24am
#3
Good job Alexander---Thank -you for keeping the learning process alive--(learning different cultures)