November 19, 2011 - 9:15pm
Santa visits Present Tense open house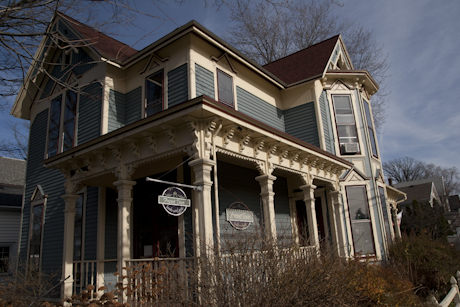 Santa was spotted at Present Tense today for their holiday open house.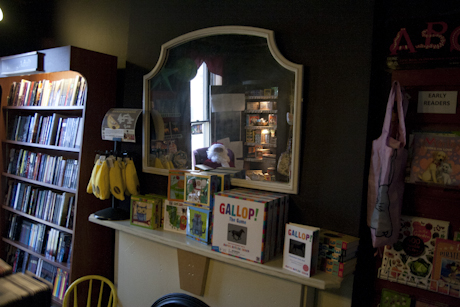 Sitting among the books, unique gifts and toys, he was going over his naughty and nice list.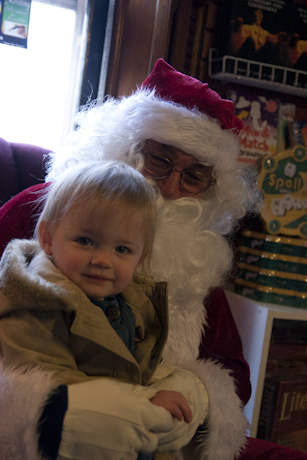 Esme Coleman sitting on Santa's lap.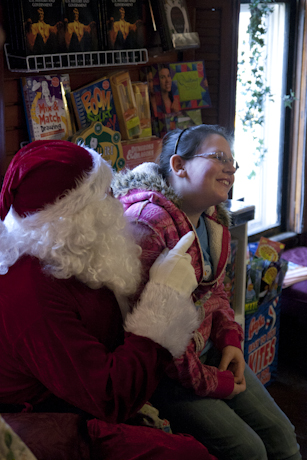 Emily Caldewell telling Santa what she wants for Christmas.
Visit the Present Tense website for more information on specials this month.