July 24, 2013 - 2:39pm
Inaugural GLOW Corporate Cup 5K race sponsored by Merrill Lynch is Aug. 1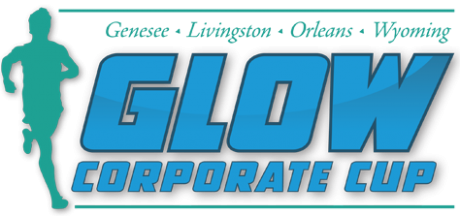 The YMCA has a new best friend -- the Batavia Office of Merrill Lynch. The investment banking and wealth management company donated $5,000 toward the inaugural GLOW Corporate Challenge -- a 5K team race that's intended to connect the community and give back to it.
Proceeds will benefit the Genesee, Livingston, Orleans, Wyoming (GLOW) YMCA (similar to the Chase Corporate Challenge that takes place in bigger cities).
The goal is for local businesses to form racing teams, compete in a fun atmosphere, and crown a winner of the GLOW Corporate Cup. Following the race is the region's largest "office party," where Batavia's own, the OHMS Band, will perform. Companies are encouraged to set up tents, bring refreshments and prepare to have a good time at this major networking function.
Steven Tufts from the Batavia Office of Merrill Lynch is thrilled with the level of participation.
"We have 14 sponsors and expect more than 400 participants," Tufts said. "The money from the sponsors, after expenses, will go directly to the GLOW area YMCA. Judging from this year's response, next year should be even bigger."
The local Merrill Lynch office worked with city officials about location and logistics and set the event for 6:30 to 9 p.m. on Thursday, Aug. 1, starting -- and ending -- at Centennial Park. Check-in is at 4:30. In the event of inclement weather, the race and concert afterward will still go on.
Registration is $25 per person and you must be 18 or older to participate.
The route has been certified as a USA Track and Field Course and there will be EMS by the finish line for any runner/walker who may need assistance.
Ellicott Avenue will be closed from Washington to Richmond from noon to 10 p.m. the day of the race. Street parking is available, along with parking at the Batavia City Centre on Main Street and the Jerome Center on Bank Street.
You can register online at www.regonline.com/Register/Checkin.aspx?EventID=1247322 or call 585-344-1664.